Home» News&Events» News» Dr. Huang Wei of PKU Speaks at Frist Global Conference on Air Pollution and Health
Dr. Huang Wei of PKU Speaks at Frist Global Conference on Air Pollution and Health
  The first World Health Organization (WHO) Global Conference on Air Pollution and Health was convened in October 30-November 1 in Geneva and broadcast live to the world. During the conference, Dr. Huang Wei of Peking University School of Public Health made a plenary speech titled "Air Cleaning and Personal Protection: Is Risk Reduced", which was high recognized by the attendees and provided critical scientific evidence for the action plan of the conference.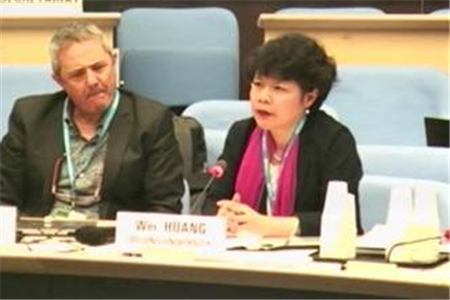 Dr. Huang Wei making the plenary speech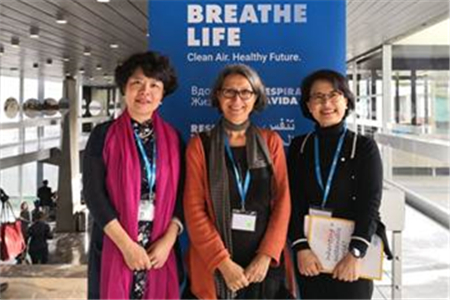 Dr. Huang Wei meeting with Prof. Beate Ritz and Prof. Eunhee Ha
  The conference was the first of its kind under the UN framework that was devoted to the triple issue of air pollution, climate change and health. It was hosted by the WHO, the United Nations Environment Programme (UNEP), the World Meteorological Organization (WMO), the United Nations Framework Convention on Climate Change (UNFCCC) secretariat, the Climate and Clean Air Coalition to Reduce Short-Lived Climate Pollutants (CCAC) and the United Nations Economic Commission for Europe (UNECE). Around 900 urban planners, NGO representatives, scientists, and government officials of health, environment, finance and development gathered during the event and discussed the challenge that air pollution and climate change posed to health. The conference was seen as a milestone in the efforts to improve global environment and health governance.
  Written by: Fan Xiaofei
  Edited by: Liu Xin
  Source: PKU School of Public Health
TOP