Home» News&Events» News» Important progress in Cancer Pain Research Made by Professor XING Guogang Research Team
Important progress in Cancer Pain Research Made by Professor XING Guogang Research Team
  On October 16, Professor XING Guogang research team from Peking University School of Basic Medical Sciences published a research paper entitled "Decreased abundance of TRESK two-pore domain potassium channels in sensory neurons underlies the pain associated with bone metastasis" as the cover article in the journal--- Science Signaling. The study has made new progress in the generation mechanism of cancer pain.
  According to the study, cancer cells can secrete a vascular endothelial growth factor, which, in addition to promoting angiogenesis and maintaining tumor growth, is associated with cancer pain, especially bone cancer pain caused by metastasis.
  Science Signaling designated the research paper as "Highlighted Article" and issued a special review article for it at the same time. Meanwhile, the journal-- Science also gave a quick report on the study in the column "This Week in Science" on October 19.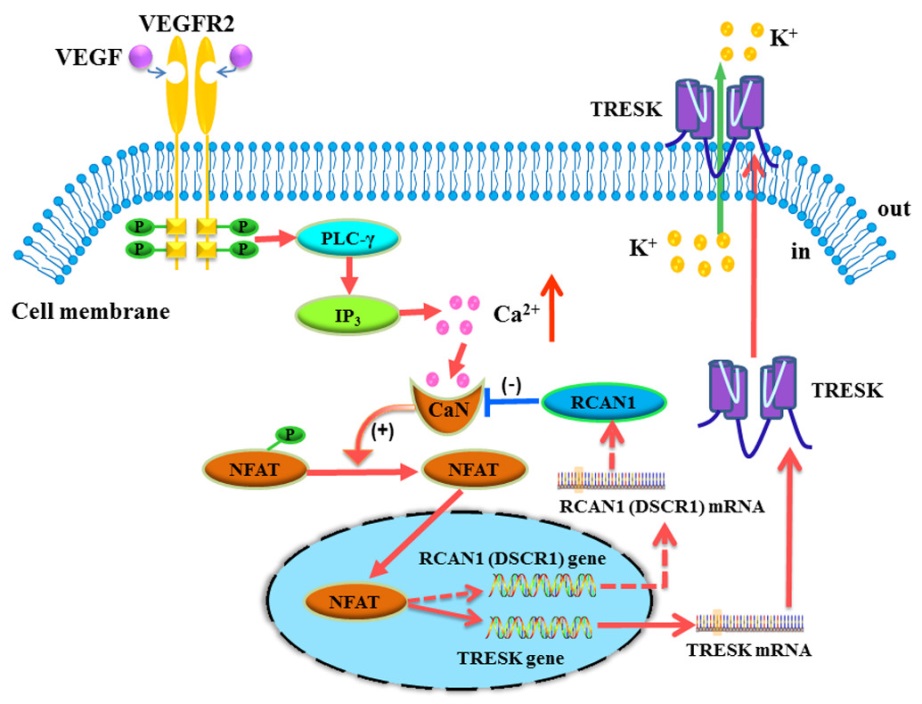 The role of VEGF/calcineurin-NFAT/TRESK signaling pathway in the development of bone cancer pain
  Written by: WU Zhaoxia
  Edited by:Liu Xin
TOP