Home» News&Events» News» 2018 Peking University Health Science Conference on Autism Spectrum Disorders Held in Beijing
2018 Peking University Health Science Conference on Autism Spectrum Disorders Held in Beijing
  The 2018 Peking University Health Science Conference on Autism Spectrum Disorders was held in October 20-21 in Beijing. The conference was themed Autism Clinical Intervention and Prevention, and was devoted to practical issues in autism-related care, rehabilitation and prevention. It was attended by nearly 400 professionals in child health care, mental health, behavioral rehabilitation and medical research, as well as parents of autism patients.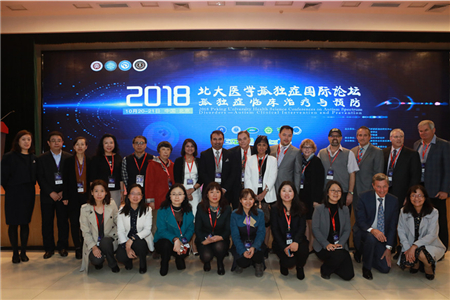 Prof. Han Jisheng of Peking University Neuroscience Research Institute served as the honorary chair of the conference. In his opening remarks, Prof. Han pointed out that care for autism called for trans-disciplinary efforts, and that the establishment of the PKU Autism Research Center was a step toward that direction. The PKU Autism Research Center was the sponsor of the conference, and 2018 marks the third year of this annual event.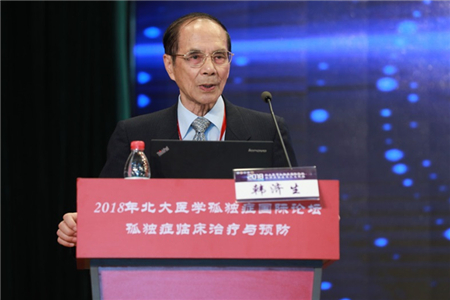 This year's conference featured a number of renowned speakers, including Prof. David Humphrey, President of The Forum Institute (TFI); Prof. Robert Hendren, lifelong fellow of the American Psychiatric Association; Prof. Brenda Smith Myles , consultant with the Ohio Center for Autism and Low Incidence; and Dr. Stephen Shore, professor of special education at Adelphi University and an autistic patient. Dr. Jeanne Conry, President-elect of International Federation of Gynecology and Obstetrics (FIGO), and Prof. Jose Cordero of University of Georgia joined in the discussions via video calls.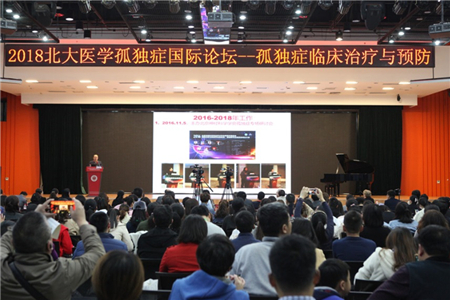 After the conference, the TFI delegation visited several facilities of Peking University Health Science Center (PUHSC), including the Sixth Hospital, the affiliated kindergarten, and the PKUCare Brain Health. The visitors highly recognized the achievement of PUHSC in the autism-related diagnosis, rehabilitation and education.
Written by: Fan Xiaofei
Edited by: Liu Xin
Source: Peking University Neuroscience Research Institute
TOP