Home» News&Events» News» PKU Health Science Center Holds Opening Ceremony and Teachers' Day Commendation Assembly
PKU Health Science Center Holds Opening Ceremony and Teachers' Day Commendation Assembly
  On the morning of September 16, Peking University Health Science Center (PKUHSC) held the 2018 Opening Ceremony and Teachers' Day Commendation Assembly. Over two thousand new students gathered at the playground to receive the welcoming gift and to celebrate the 34th Teachers' Day.
  Present at the assembly were Zhan Qimin, Executive Vice President of PKU and President of PKUHSC, Liu Yucun, Deputy Secretary of the Communist Party of China PKU Committee and Secretary of CPC PKUHSC Committee, and winners of the first state-level teaching masters award and PKU teaching achievement award.
  In 2018, PKUHSC enrolled 850 undergraduates, 804 postgraduates, and 645 doctoral candidates. Also admitted were 14 students from ethnic minority in the frontier regions. Among the new students, there are 18 undergraduates and 18 postgraduates from Taiwan, Hong Kong and Macau. Sixty-three overseas students are from Nepal, South Korea, Zambia, the USA, and Brazil and other countries.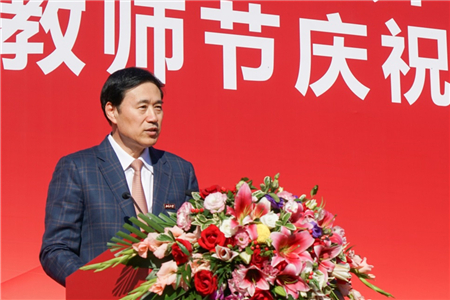 After introducing new students' general information, with General Secretary Xi Jinping's requirements for young people—patriotism, encouragement, truth-seeking, and practice, Liu Yucun expressed his expectation, "I hope you will grow up here healthily and happily, practicing your two wings of knowledge and humanity qualities, so that you can fly high and get to one peak after another."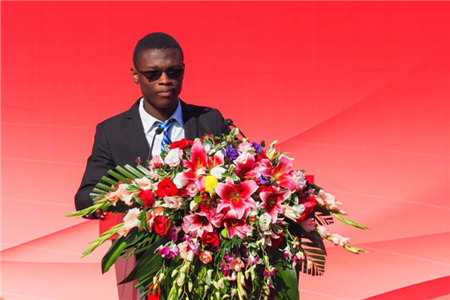 Zuo Fei, a clinical medicine student from Ghana, said, "Peking University is one of the best and most famous universities in the world, we are more than happy to be admitted by PKU." Like many overseas students at PKUHSC, they were proud to start their new journey of study and research here at this medical palace with a history of over a hundred years.
  On the occasion of Teachers' Day, award winners received commendation from PKUHSC: Professor Ke Yang, 2018 Beijing Municipal Model of Teacher Ethics; Professors Hao Weidong and Gao Zhancheng, Beijing Municipal Pioneer of Teacher Ethics; Professor Zhu Xueguang, PKU Teaching Achievement Award; Professor Zhang Weiguang, PKU Teaching Excellency Award; and the teaching team of the Training Course of Creative Thinking, PKU Excellent Teaching Team Award.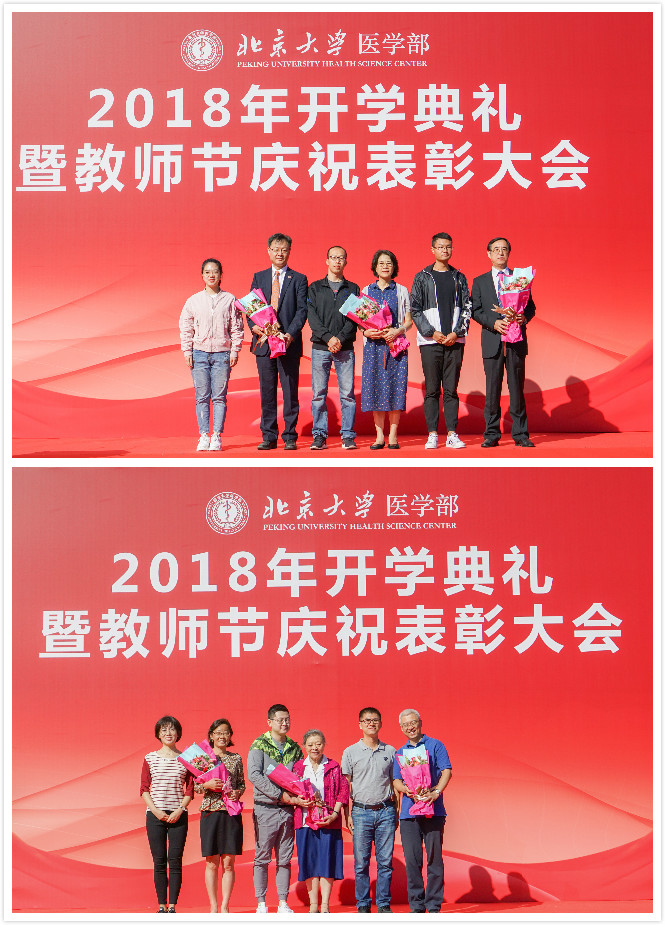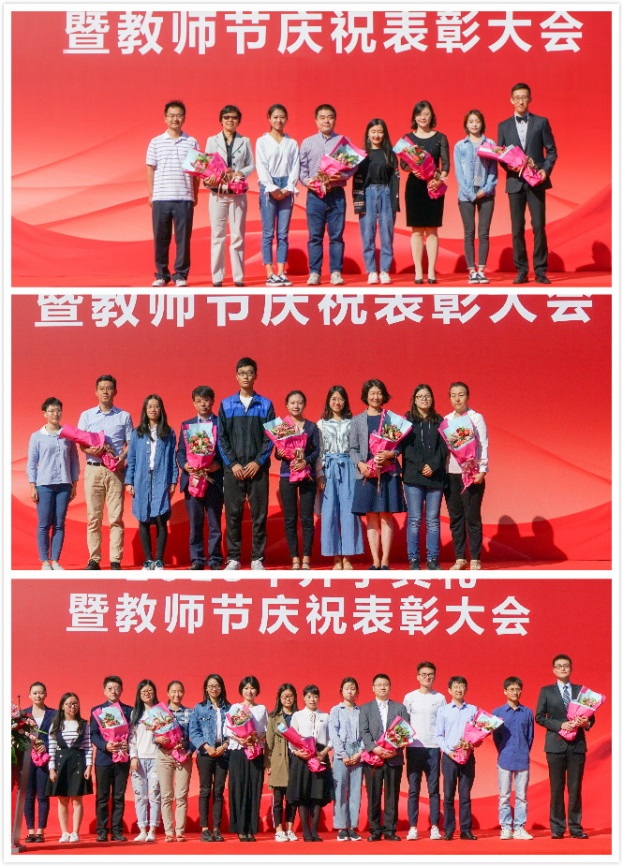 Awardees of PKUHSC Teaching Masters, PKUHSC Excellent Teaching Teams, tutors of 2018 PKU Excellent Doctoral Graduation Thesis, and winners of the Fifth Good Teacher and Helpful Friend for Postgraduates were welcomed onto the platform to receive students' flowers.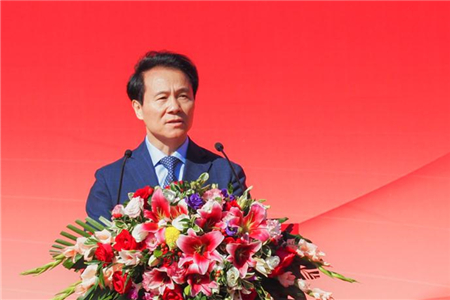 In the closing speech, on behalf of the university, Zhan Qimin warmly welcomed the excellent students to the big family of Beiyi, told them how to become an outstanding PKU medical person, and expressed his gratitude to the staff and faculty.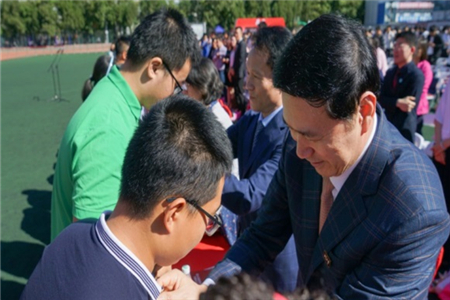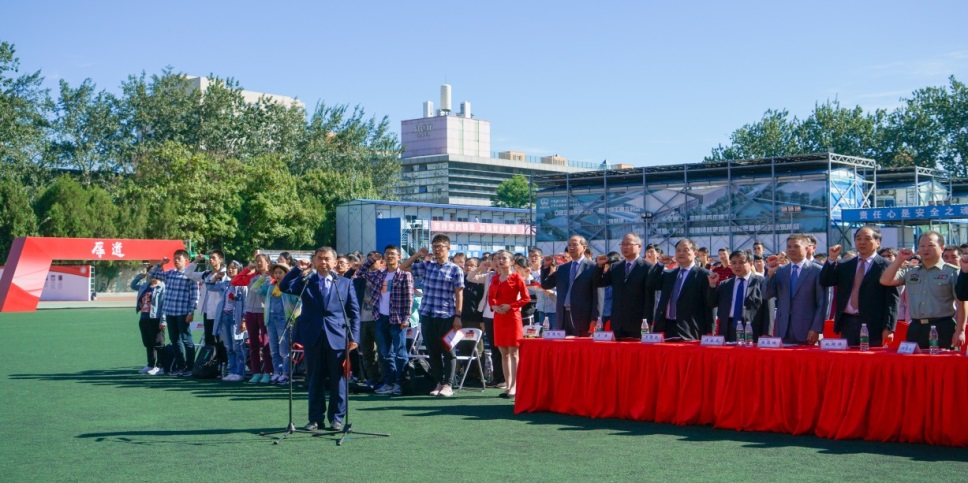 Under the guidance of Xu Shandong, Deputy Secretary of CPC PKUHSC Committee, all the teachers and the students present at the assembly reviewed the Medical Student Oath. The ceremony closed in the music of the Song of Beiyi.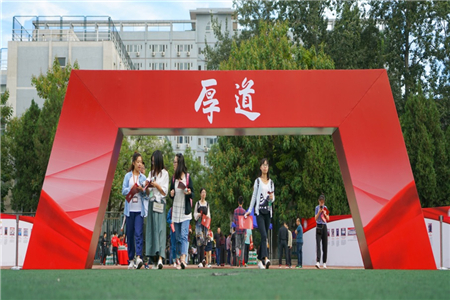 Written by: Lang Lang
  Edited by: Liu Xin
  Source: Office of Publicity
TOP