Delegation of Stanford Medicine Visits PUHSC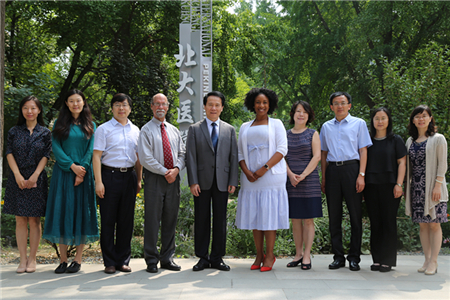 A delegation from Stanford Medicine visited Peking University Health Science Center (PUHSC) on July 4-5 and met with PUHSC President Zhan Qimin. The delegation was led by Dr. Mijiza Sanchez, who was the Associate Dean (Office of Medical Student Affairs) at the Stanford School of Medicine. Dr. Sanchez was joined by Dr. Hua Shan, Medical Director of Transfusion Service at Stanford Medical Center, and Dr. Randall Stafford, associate professor of medicine at the Stanford Prevention Research Center.
  During the talks, the two sides discussed potential opportunities for cooperation, including short-term exchange programs and joint research projects.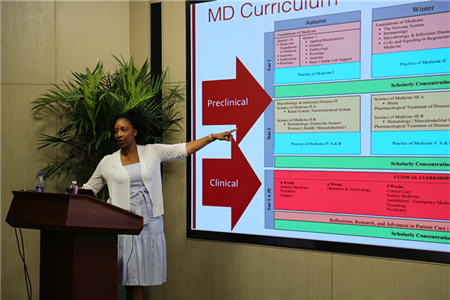 After the meeting, Dr. Sanchez moved to the PUHSC Center for International Cooperation & Exchange and made a presentation there on Stanford Medicine's visiting international students program. Nearly a hundred people attended her presentation and had lively discussions with her.
  The delegates visited Peking University Third Hospital on the 5th.
  Written by: Fan Xiaofei
  Edited by: Liu Xin
TOP