PUPH Team Gives Featured Speech at Digestive Disease Week 2018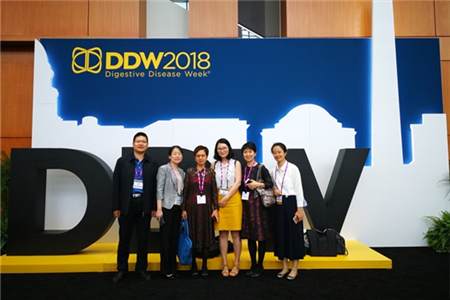 A team led by Prof. Liu Yulan of Peking University People's Hospital was invited for a featured speech at the Digestive Disease Week 2018 (DDW2018) held June 2-5 in Washington. In the speech titled "Mesenteric adipose tissue protects liver via maintaining intestinal barrier and accumulating translocated bacteria in non-alcoholic fatty liver disease", Prof. Liu and colleagues presented what was thought to be China's newest contribution to the research community of digestive disease.
  The DDW2018 was attended by about 15,000 clinicians and researchers in the fields of gastroenterology, hepatology, endoscopy and gastrointestinal surgery, who were informed about the latest development in the fields and involved in in-depth discussions.
  Written by: Fan Xiaofei
  Edited by: Liu Xin
TOP