6th Congress of PKUHSC Alumni Association held
  On December 14th, 2017, the 6th Congress of PKUHSC Alumni Association was held at Peking University Health Science Center. Nearly 100 alumni council members and delegates from all over the world attended the congress. Participants range in age from the oldest alumnus, 81-year-old HUANG Liyu from Hong Kong, to the youngest, volunteer students of this congress.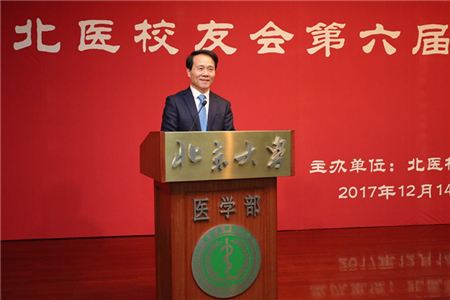 ZHAN Qimin introduces the goals and missions of PKU Medicine at alumni congress.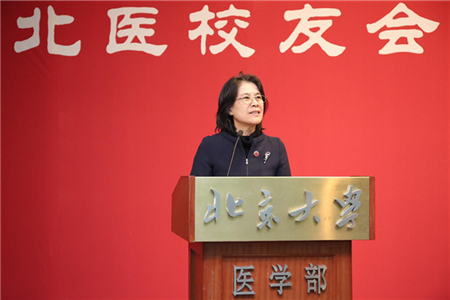 KE Yang ,on behalf of the 5th PKUHSC Alumni Council, reports to the congress.
  PKUHSC Alumni Association selects outstanding alumni every two to three years. This year, 2 academicians--- academician LIN Dongxin and HUANG Luqi, won the award of " Prominent Alumni" and other 67 alumni including Basandro Mar were elected "Outstanding Alumni". In addition, the meeting discussed "election rules for council members of PKUHSC Alumni Association" and voted on the list of "the 6th Council candidates of PKUHSC Alumni Association". Through a rigorous selection procedure, the congress unanimously passed the 6th Council of PKUHSC Alumni Association, with HAN Qide, WANG Debing and ZHONG Nanshan as honorary presidents, with KE Yang as president, with FANG Weigang as executive vice president, with DUANG Liping, LI Wensheng, WANG Weimin, XIAO Yuan, XU Shandong as vice president, with CHEN Binbin, DUAN Liping, FANG Weigang, HU Lan, KE Yang, LI Wensheng, LIU Yucun, LIU Yanan, MENG Jian, QU Wei, SUN Lili, WANG Weimin, XIAO Yuan, XU Shandong, YE Zilong, ZHAN Qimin, and ZHANG Kang as 17 members of the Standing Council, and with SUN Lili as the secretary general. PKUHSC Alumni Association also established the Advisory Committee, with LI Liming, LI Ying, LV Zhaofeng, TIAN Xiaoming, WANG Xian, and WANG Yu as committee members. The congress also unanimously passed the 6th Alumni Secretariat member list.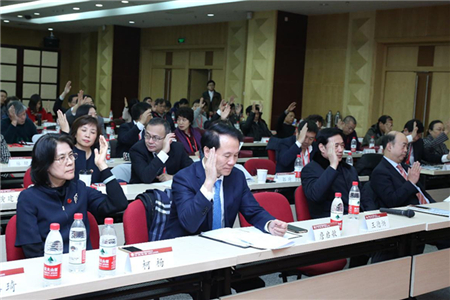 During the discussion session, the delegates talked heatedly about the Development Report of PKU Medicine and the work report of the 5th Council and and they put forward constructive suggestions on various aspects including the school's future development and the alumni work.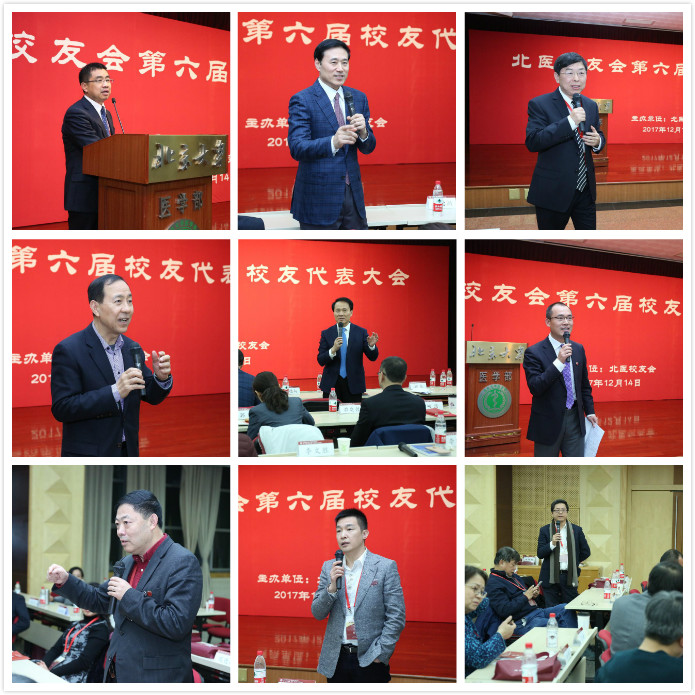 The new Council will work with all PKUHSC people together, pass on our glorious history and spiritual heritage, bear a strong sense of social responsibility and historical mission, make joint efforts, focus on the present and look to the future, thus contributing to the development of PKU Medicine.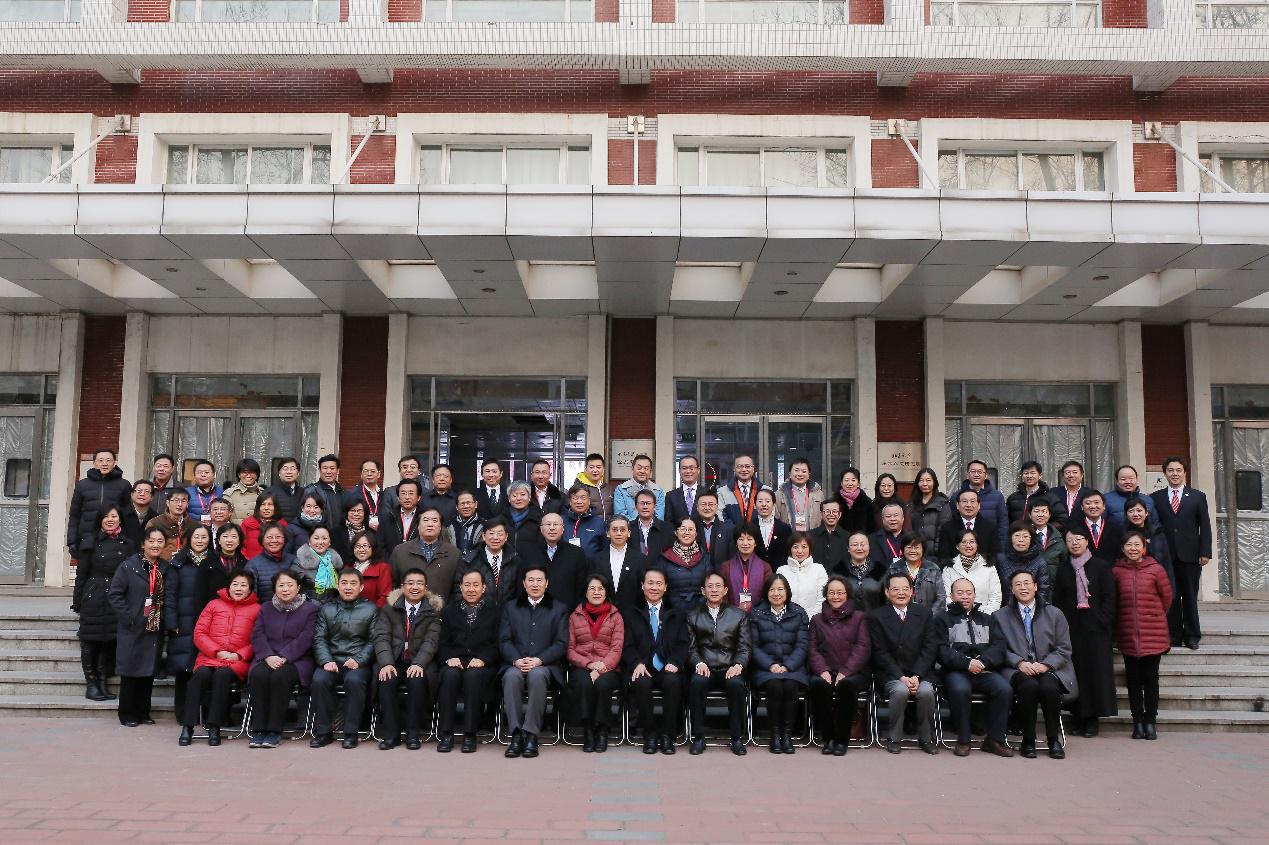 Written by: WU Zhaoxia
  Edited by:Liu Xin
  Source: PKUHSC Alumni Association
TOP