From Journalism Major to Professional Journalism: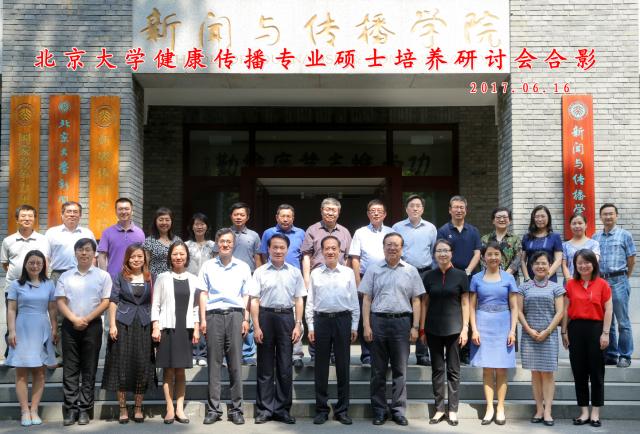 On June 16, a seminar on the master program of health communication was jointly held at Peking University by Peking University School of Journalism and Communication and Peking University Graduate School of Health Science Center. At the meeting, Peking University School of Journalism and Communication announced to have jointly set upthe major of health communication with Peking University Health Science Center (PKUHSC).This year the first enrollment will be 15 students, of whom 6 are PKUHSC undergraduates. This means we have switched from the old way of cultivating news professionals to a new way of fostering news talents with professional knowledge. The first professional journalism major in China has been officially established.
According to YU Hong, Vice President of Peking Univ. School of Journalism and Communication, the health communication major will adopt an interdisciplinary joint cultivation modebyPeking University School of Journalism and Communication and PKUHSC in order to cultivate a number of high quality interdisciplinary talents with both a sound knowledge of medical sciences and a good command of communication laws. The two-year program will offer graduates a master's degree in journalism and communication.
At the end of the seminar, vice chairman of CPPCC, president of Jiu San Society and academician of Chinese Academy of Sciences, HAN Qide put forward three proposals for the development of this major. He believes that, the focus of master programs is to foster professional talents, thus we can consider recruiting in-service postgraduates; as for talent cultivation, we can adopt experiential learning styles and put emphasis on learning in practice and learning in projects so as to improve the students' problem-solving abilities; the curriculum system of health communication major focuses on "harmony but not sameness" and " broadness but not specialism" and emphasizes the importance of fundamental knowledge as well, for greater achievements cannot be made without a solid foundation.
Written by: WU Zhaoxia
Edited by: Liu Xin
Source: Graduate School of PKUHSC
TOP