Home» News&Events» News» PKU-MSD Joint Lab on Infectious Disease Prevention and Control Technology Launched
PKU-MSD Joint Lab on Infectious Disease Prevention and Control Technology Launched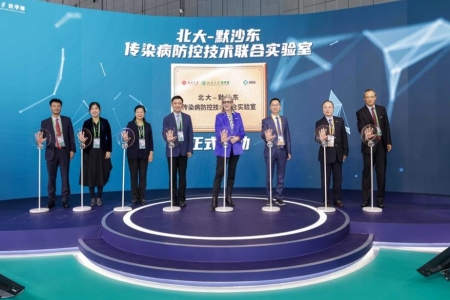 On November 7, 2023, during the 6th China International Import Expo, the "PKU-MSD Joint Lab on Infectious Disease Prevention and Control Technology " was officially launched.
  Xiao Yuan, vice president of Peking University Health Science Center (PKUHSC), and Anna Van Acker, Senior Vice President of MSD Global and President of MSD China, delivered speeches on behalf of PKUHSC and MSD respectively. Both sides will take the Joint Lab as the starting point of their new journey, relying on the innovative research and development strengths of MSD and the profound scientific and academic resources of Peking University, to build an innovation ecosystem that closely integrates industry, academia, and research. They will explore new paths to improve the level of medical technology innovation and accelerate the transformation of technological achievements so as to inject new momentum into the construction of China's public health system and achieve the grand goal of Healthy China.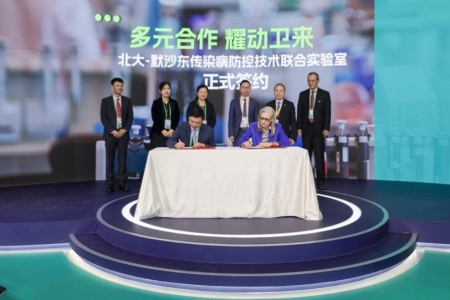 For many years, Peking University has been actively expanding its joint innovation with excellent domestic and foreign enterprises, exploring and practicing the collaboration model of building joint research and development platforms between universities and enterprises, and striving to build a new collaboration model between universities and enterprises that is suitable for world-class universities. This time, PKUHSC has teamed up with MSD to form an innovation consortium - the "PKU-MSD Joint Lab on Infectious Disease Prevention and Control Technology ", which is a concrete practice of the above-mentioned collaboration paradigm.
  Written by: Wu Zhaoxia
  Edited by: LiuXin
  Source: Business Affairs Management Office/Technology Transfer Office, School of Public Health
TOP