PKUTH Orthopedic Experts Delivers Keynote Speech at DKOU
  From October 24 till 27, 2023, the German congress for orthopedics and trauma surgery (DKOU) was held in Berlin, Germany. The congress conducted academic exchanges on topics of orthopedic innovative technologies such as intelligentization and digitalization. Academician Zhang Yingze, director of the Orthopedics Branch of the Chinese Medical Association, led a team of well-known experts in orthopedics in China, including Professor Li Weishi, director of the Department of Orthopedics of Peking University Third Hospital (PKUTH), and shared the innovative ideas, discipline development, 3D skills and artificial intelligence technology of Chinese orthopedics.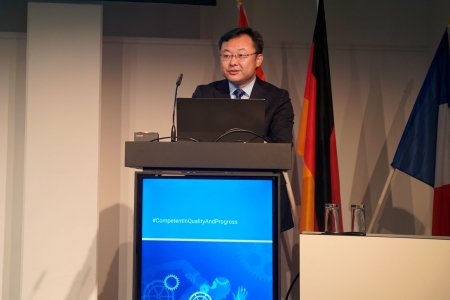 Professor Li Weishi was invited to chair the fifth meeting of the congress and made the opening speech.
  At the meeting, Li Weishi made a keynote speech titled "3D Imaging and Robotics in Spinal Surgery: Current Situation and Future Prospects." The advanced medical technology and scientific research results of the Department of Orthopaedics of PKUTH were demonstrated to the fellow participants from all over the world, and also demonstrated were the strength and development potential of China's orthopedics.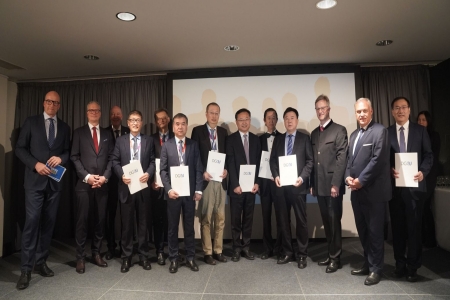 Written by: Lang Lang
  Edited by: Liu Xin
  Source: PKUTH
TOP