Lao Minister of Health Visits Peking University People's Hospital
  A delegation of the Lao Ministry of Health led by the minister Dr. Bounfeng Phoummalaysith visited Peking University People's Hospital (PUPH) in October 17 and met with the hospital's vice president Dr. Wang Tianbing. The delegation was comprised of Lao's Director Generals of care and rehabilitation, staffing, general office, medicine and food, and infectious diseases, as well as president of Mahosot Hospital.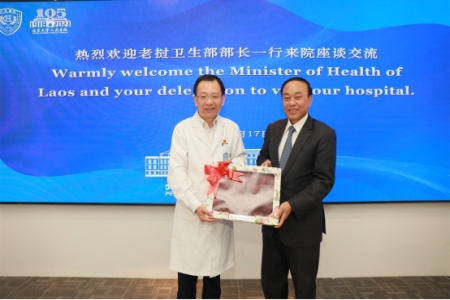 In welcoming the delegation, Dr. Wang said his hospital is committed to a Silkroad of health into Southeast Asia and stands ready for cooperation with the Laos. As an example of what the hospital has to offer, he pointed to the hospital's digital system for post-visit management launched in 2019.
  Dr. Phoummalaysith said his visit is to enhance cooperation with China in medical education and hospital management, two areas where the PUPH is a leader. He invited the PUPH to send delegation for further exchange.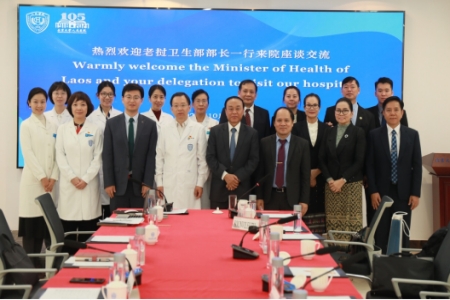 Written by: Fan Xiaofei
  Edited by: Liu Xin
TOP