Home» News&Events» News» Peking University Third Hospital Presents Studies at United European Gastroenterology Week
Peking University Third Hospital Presents Studies at United European Gastroenterology Week
  A research group of gastroenterology led by Prof. Ding Shigang at Peking University Third Hospital (PUTH) presented their studies during the 31st United European Gastroenterology Week (UEGW) held in Copenhagen between 14-17 October. Organized by the United European Gastroenterology (UEG), UEGW is the largest and most influential event of the field in Europe.
  Two of the PUTH researchers – assistant fellow Fu Weiwei and doctoral candidate Zheng Huiling – reported their work on the main sessions, with topics on "Role of CMTM4 in helicobacter pylori induced gastric cancer" and "AUF1 promotes the development of helicobacter pylori-associated gastritis by inhibiting the autophagic degradation of CagA".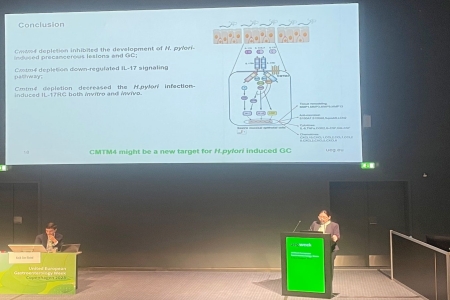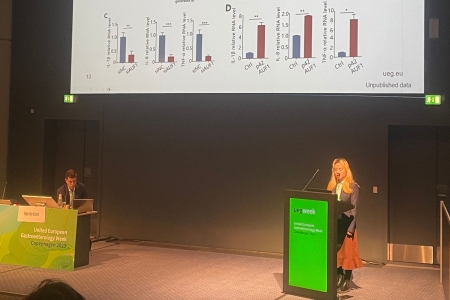 In the poster session, post-doc Ning Jing received best abstract presenter prize for her work on "helicobacter pylori-induced up-regulated expression of IGF2BP1 promotes gastric tumorigenesis via inhibiting ferroptosis".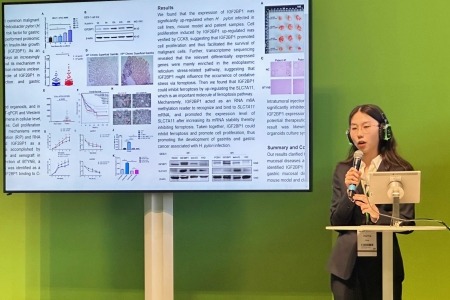 Participation in the UEGW showcased the progress made at the PUTH in the mechanism of helicobacter pylori-induced gastromucosal diseases, early detection of gastric cancer, and use of traditional Chinese medicine in the treatment.
  Written by: Fan Xiaofei
  Edited by: Liu Xin
  Source: Peking University Third Hospital
TOP