Home» News&Events» News» Nursing School Visits Mahidol University and Carries Out Academic Exchanges
Nursing School Visits Mahidol University and Carries Out Academic Exchanges
  On October 6 and 7, 2023, the School of Nursing organized delegation to visit the Ramathibodi School of Nursing (RSN), Mahidol University (MU), and its affiliated hospital in Thailand, and had an in-depth exchange on the research progress in nursing between China and Thailand.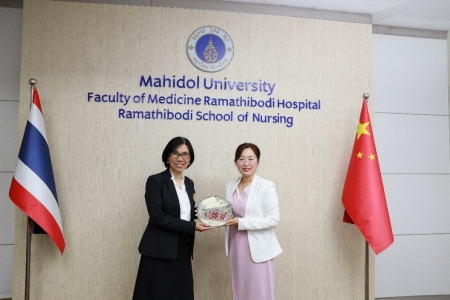 The Delegation presents the PKU souvenir to MURSN
  Poolsuk Janepanish Visudtibhan, Dean of the RSN, welcomed the PKU nursing delegation on behalf of her school. The two sides held the PKU-MU nursing academic exchange seminar. Afterwards, the delegation was invited to tour the palliative care ward and acute stroke ward of the Ramathibodi Hospital. On the following day, the delegation visited the rehabilitation hospital and aged care institution affiliated to the Senior Group to know about the nursing situation in hospitals and aged care institutions in Thailand.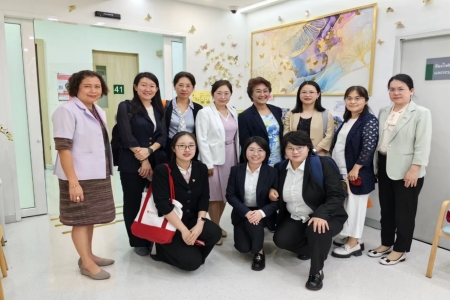 In the near future, there will be 4 teachers and 20 postgraduates from MU visiting PKU School of Nursing and the affiliated hospitals to further enhance mutual understanding of the nursing and medical system. In the future, PKU Medicine will promote the development of Sino-Thai nursing via various forms of academic exchanges, explore new models of foreign exchanges and cooperation, and further deepen friendly exchanges and pragmatic cooperation with "Belt and Road" partner universities and related personnel.
  Written by: Lang Lang
  Edited by: Liu Xin
  Source: School of Nursing
TOP