Home» News&Events» News» UM College of Pharmacy Dean Visits PKU School of Pharmaceutical Sciences
UM College of Pharmacy Dean Visits PKU School of Pharmaceutical Sciences
  Vicki L. Ellingrod, Dean of College of Pharmacy, University of Michigan (UM CoP), and Duxin Sun, Associate Dean for Research, visited Peking University School of Pharmaceutical Sciences (PKUSPS) on October 16, 2023.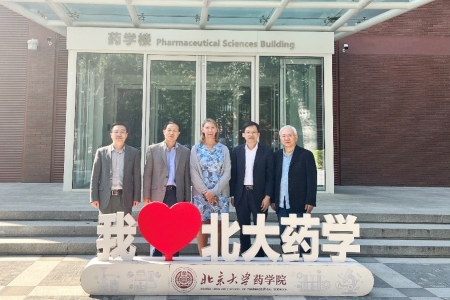 UM CoP hopes to work more with PKUSPS to collaborate with the current joint research institute. At the same time, they hope to discuss the possibility of talent training and teaching cooperation under the framework of the joint research institute, including short-term visits for undergraduates or postgraduates, undergraduate double degree or master double degree. The two sides also had in-depth discussions on the purpose of the visit.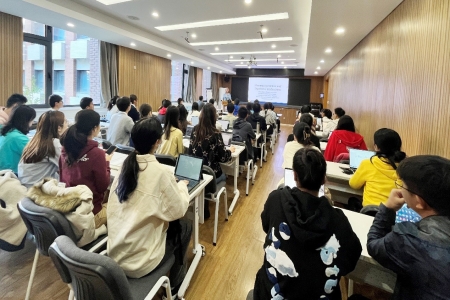 During the visit, Vicki L. Ellingrod delivered a report titled "Pharmacogenomics and Psychiatric Medications."
  Through this visit, the pharmaceutical colleges of the two sides had further strengthened their mutual understanding and found a breaking point for cooperation in teaching and scientific research. It is believed that the cooperation between the two colleges will be further improved with the joint efforts of both parties in the future.
  Written by: Lang Lang
  Edited by: Liu Xin
TOP