Home» News&Events» News» A Delegation from the Faculty of Medicine of Udayana University in Indonesia visits PKUHSC
A Delegation from the Faculty of Medicine of Udayana University in Indonesia visits PKUHSC
  On October 23rd, 2023, Gede Eka Wiratnaya, vice president of the School of Medicine at Udayana University, led a delegation of 8 people to visit Peking University Health Science Center (PKUHSC). Wang Weimin, vice president of PKUHSC, met with the delegation.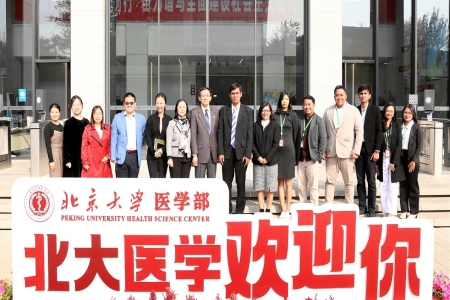 At the round table meeting, Wang Weimin introduced the exchange and cooperation between PKU Medicine and other universities worldwide, and proposed to use this visit as an opportunity to expand cooperation between PKUHSC and Indonesian medical schools, and jointly promote the further development of the medical and health industry between China and Indonesia. Gede Eka Wiratnaya, Vice President of the School of Medicine at Udayana University, expressed the hope of establishing a strategic partnership with PKUHSC, and conducting substantive cooperation in areas such as scientific research cooperation and cultivation of medical students.
  After the meeting, the delegation visited the outpatient and inpatient departments of Peking University Sixth Hospital (PKUSH), and learned about the hospital's structural organization, diagnosis and treatment of diseases, as well as the characteristics and advantages of advanced medical care and nursing services at PKUSH.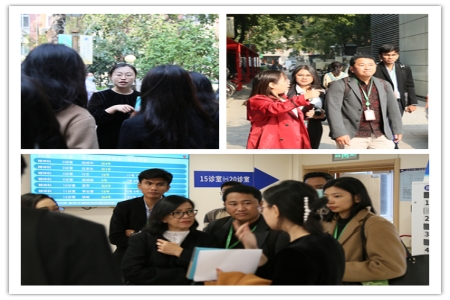 The delegation also visited PKU Medical Library, not only experiencing the latest virtual interactive learning tools of the library, but also learning about its development history.
  PKUHSC has taken the lead in establishing China-ASEAN University Consortium on Medicine and Health and has always maintained close communication and cooperation with medical schools in ASEAN countries. The visit of the Medical School of Udayana University will help PKU Medicine expand cooperation with medical schools in ASEAN countries and promote the internationalization of medical education at Peking University.
  Written by: Wu Zhaoxia
  Edited by: LiuXin
TOP