PKUHSC Delegation Led by Qiao Jie Visits the UK
  From October 17th to 20th, 2023, Academician Qiao Jie, Executive Vice President of Peking University (PKU) and President of Peking University Health Science Center (PKUHSC), led a delegation to the United Kingdom, visiting the University of Manchester (UoM), King's College London (KCL), and the headquarters of The Lancet , where they were invited to attend the reception for the 200th anniversary of The Lancet .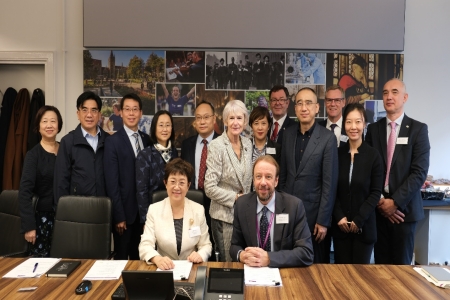 At the leadership round table meeting held by UoM, Qiao Jie met with Dame Nancy Rothwell, President of UoM, and signed a cooperation agreement in the field of talent cultivation. Meanwhile, Qiao Jie discussed relevant cooperation issues with other leaders respectively, including Graham Lord, Vice President of UoM and Dean of the School of Biology, Medicine and Health, and Martin Schröder, Vice President of UoM International Affairs and Dean of the School of Science and Engineering.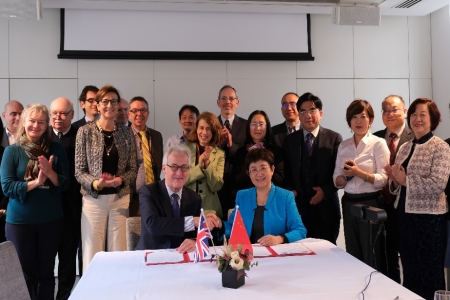 At the strategic cooperation meeting held during her visit to KCL, Qiao Jie met with Richard Trembath, Senior Vice President of KCL, and signed a new agreement on the "PKUHSC - KCL Joint Institute of Medical Research".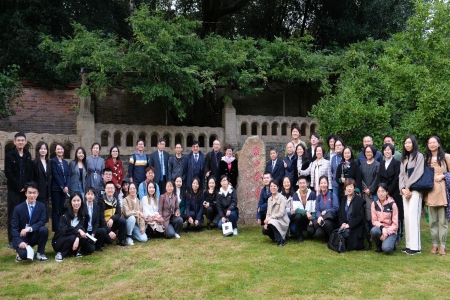 At the end of the trip, Qiao Jie had cordial exchanges with alumni representatives from all over the UK and representatives of teachers and students from the UK campus of PKU. Qiao Jie hoped that alumni will continue to care for and support the development of their alma mater and will often come home to visit. The atmosphere on site was warm and enthusiastic.
  Written by: Wu Zhaoxia
  Edited by: LiuXin
TOP