Home» News&Events» News» Signing Ceremony Held for "PKUHSC Clinical Research Endowment Program"
Signing Ceremony Held for "PKUHSC Clinical Research Endowment Program"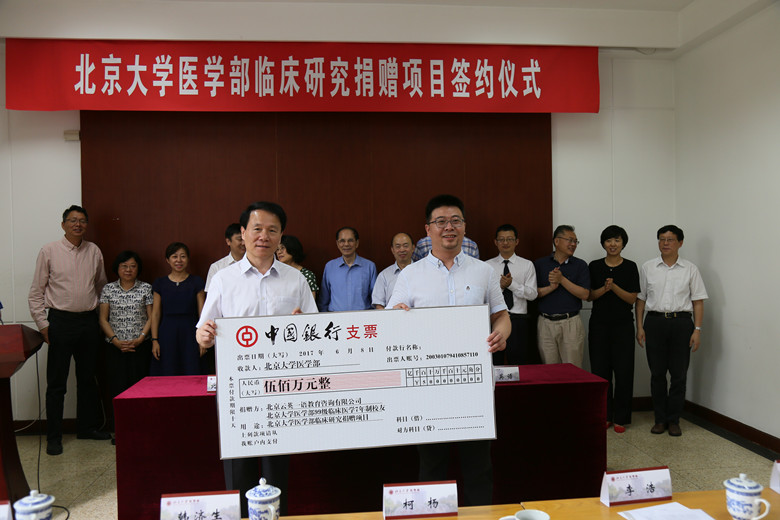 On June 8, the signing ceremony was held for "Peking University Health Science Center Clinical Research Endowment Program".
  Academician Zhan Qimin, President of PKUHSC, expressed in his speech gratitude towards Li Hao, an alumnus of Class 1999 of clinical medicine, the co-founder, Executive Director, and General Counsel of Academics of Y-English Education Consulting Co. Ltd. "The support from the alumni is a driving force for Alma Mater. We will in turn work with more effort," said Zhan Qimin.
  The alumnus Li Hao responded, "Beiyi is a fertile ground, to which I am thankful for all the edification and the specialty training. What we are doing is just a little giving-back. Thanks to the Clinical Research Institute, the donation can be used in appropriate fields and facilitate the research by young clinical staff."
  It's learned that the endowment will be used to fund clinical research, especially the cross-disciplinary research, and to sponsor young talents in PKU clinical research, so as to promote the disciplinary development of "clinical research methodology" and to train more top talents in clinical research for our country.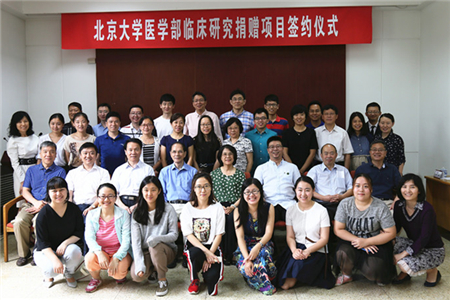 Written by: Lang Lang
  Edited by: Liu Xin
  Source: Beijing Medical University Alumni Association, Peking University Clinical Research Institute
TOP