Home» News&Events» News» University of Gothenburg Professor Lectures at PKU Hospital of Stomatology
University of Gothenburg Professor Lectures at PKU Hospital of Stomatology
  A delegation led by Prof. Christer Dahlin of University of Gothenburg visited Department of Dental Implantology at Peking University Hospital of Stomatology in October 13, and there the professor gave a lecture on guided bone regeneration (GBR). Known for creating the concept of GBR, Prof. Dahlin is a longtime researcher of oral surgery and guided tissue regeneration at Department of Biomaterials Science, Institute for Clinical Sciences, University of Gothenburg, Sweden. He has over 25 years of experience in research and care in dental implantology.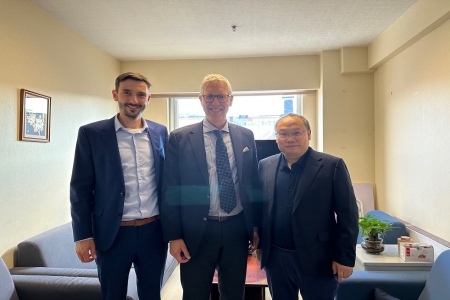 In talks with Prof. Dahlin, President Deng Xuliang of the host dental hospital recalled the delightful exchanges they had had on previous occasions, and explored possible ways to carry forward their cooperation.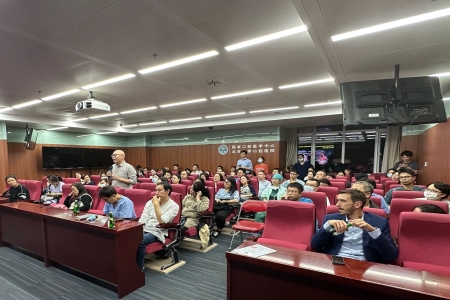 Prof. Dahlin's lecture focused on the physiology behind osseointegration and GBR, the immune regulation in osseointegration, and the methods to reduce complications in dental implant surgery and GBR. The lecture was followed by a heated Q&A session.
  Written by: Fan Xiaofei
  Edited by: Liu Xin
TOP