Home» News&Events» News» Macau Medical Science and Technology Research Association Delegation Visits PKU Third Hospital
Macau Medical Science and Technology Research Association Delegation Visits PKU Third Hospital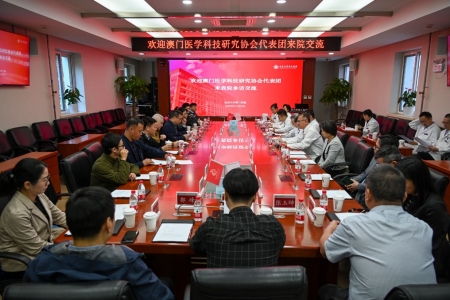 On the morning of October 9th, a delegation of 16 people led by Vice Chairman Li Zhi and President Zheng Liheng of the Macau Medical Science and Technology Research Association visited Peking University Third Hospital (PKUTH).
  Song Chunli, Vice President of PKUTH, Professor Ao Yingfang of Sports Medicine, and Professor Li Weishi, Director of Orthopedics, and other experts from both departments respectively introduced the overall situation of the hospital and their disciplinary characteristics and progress.
  President Zheng Liheng stated that the cooperation between the Macau Medical Science and Technology Research Association and Peking University Third Hospital has a long history. This visit to PKUTH aims to have in-depth exchanges with its departments of sports medicine and orthopedics, explore cooperation opportunities, and promote mutual development.
  After the symposium, the delegation visited the sports medicine ward, physical therapy and rehabilitation center, and then the Medical Innovation Research Institute of PKUTH in Tiangong Building, where they had in-depth discussions with researchers from PKUTH on the development trends of medical technology, the application of innovative technologies, and the transformation of research achievements.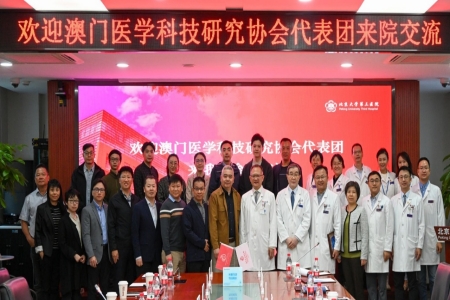 Written by: Wu Zhaoxia
  Edited by: LiuXin
  Source: Peking University Third Hospital
TOP