Home» News&Events» News» PKU Medicine Delegation Visits Mauritius to Promote China-Africa Cooperation in Hospital Construction
PKU Medicine Delegation Visits Mauritius to Promote China-Africa Cooperation in Hospital Construction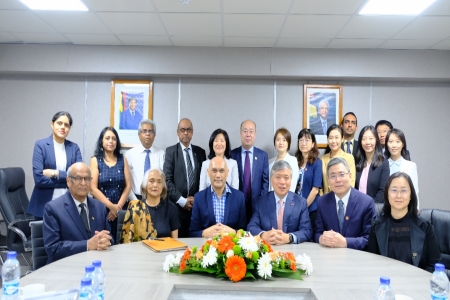 At the invitation of the Ministry of Health of the Republic of Mauritius, a Peking University Health Science Center delegation of nine, including Fu Wei, President of PKU Third Hospital, Sun Qiudan, Director of PKU Office of International Cooperation, and other experts went to Mauritius to conduct field research. They visited Mauritius Ministry of Health and Mauritius Hospital and actively promoted the cooperation between the two sides.
  During the visit to Mauritius, Zhu Liying, Chinese Ambassador to Mauritius, Commercial Counselor Qu Ying and the delegation held a meeting with the Minister of Health of Mauritius Kailesh Kumar Singh Jagutpa.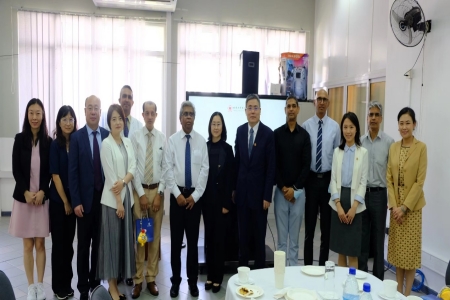 During the visit, the delegation went to Victoria Hospital for field research and held in-depth exchanges with the local medical personnel.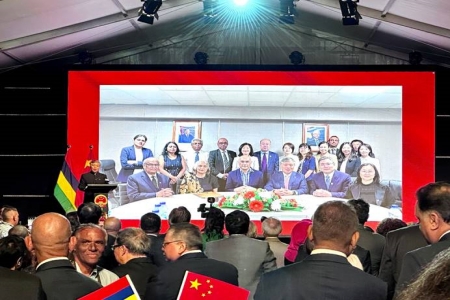 The two-day trip was intense and substantial. The two sides not only enhanced mutual understanding and friendship, but also established close ties. This cooperation is a concrete action to serve the national strategy, further consolidate and expand the process of China-Africa cooperation, inject vitality into China-Africa cooperation in the field of health, create more opportunities and development space, effectively benefit the two peoples, and contribute to the construction of the human health community.
  Written by: Lang Lang
  Edited by: Liu Xin
TOP