Home» News&Events» News» President of University of Manchester Visits PKU Medicine and Makes a Speech
President of University of Manchester Visits PKU Medicine and Makes a Speech
  On the morning of September 12, 2023, Dame Nancey Rothwell, President of the University of Manchester, and a delegation visited Peking University and PKU Health Science Center. PKU President Gong Qihuang, and Executive Vice President Qiao Jie, also President of PKUHSC, met with President Rothwell and her delegation.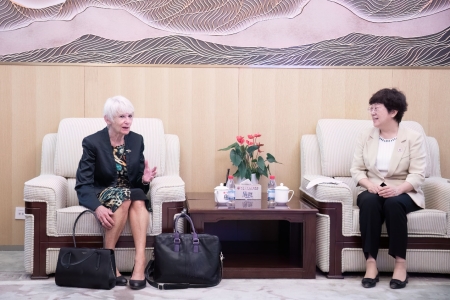 Qiao Jie said that in 2014, the two sides signed a cooperation framework agreement in the field of medicine, established the "PKUHSC-Manchester Academic Medical Center Genetic Joint Research Center", and carried out several cooperation via that platform. This visit will expand the cooperation between the two sides to the whole medical field. She hoped that in the future, the two sides will continue to work together to promote the development of medicine.
  Rothwell said that the cooperation between the two universities in the medical field has made substantial progress. It is hoped that the two sides will continue to deepen exchanges, expand cooperation fields, promote research and development technological innovation and high-level talent training, and inject new vitality into solving the common challenges facing the world.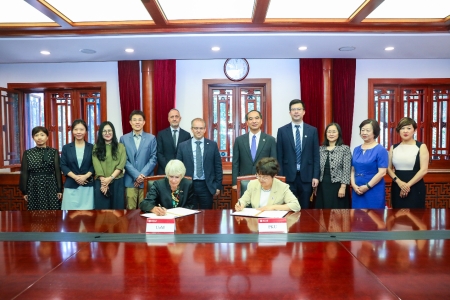 The two sides also exchanged views on personnel training, teaching cooperation and academic exchanges between the two schools during the talks. After the meeting, PKUHSC and the University of Manchester signed a new memorandum of understanding for cooperation.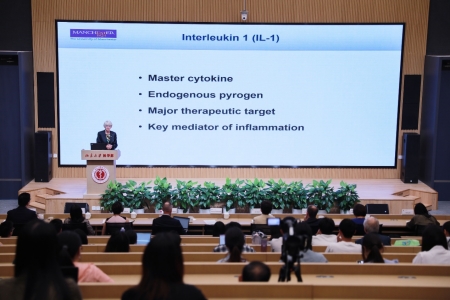 During the visit, President Rothwell delivered a speech entitled "Scientific Research Life" in the PKU Medical Science and Technology Building. In her speech, Rothwell described her mental journey in scientific research and the challenges and thoughts she faced at different stages and encouraged young people to maintain their enthusiasm for scientific exploration in the path of medical research, and to dare to face challenges and pursue their own scientific dreams. The lecture was chaired by Wang Jiadong, Vice President of PKUHSC. More than 150 teachers and students from PKUHSC attended the lecture.
  Written by: Lang Lang
  Edited by: Liu Xin
  Source: PKUHSC Office of International Cooperation, PKU Department of International Cooperation
TOP