Home» News&Events» News» PKU Global Health Governance Youth Talent Capacity Enhancement Program Visits Thailand
PKU Global Health Governance Youth Talent Capacity Enhancement Program Visits Thailand
  On August 28th, an exchange delegation consisting of 3 teachers and 15 students from Peking University's School of Public Health and the Office of International Cooperation Office of Peking University Health Science Center (PKUHSC) visited Thailand so as to deepen exchanges and cooperation between China and ASEAN countries in the field of public health, and implement the development strategy of Peking University's 2023 "International Strategic Year".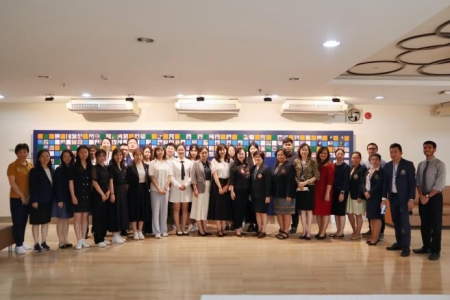 The first stop of the visit is Mahidol University. Through exchanges, both sides have formed a deep understanding of the current situation of public health in both Thailand and China, as well as the global health education and practice situation. Both sides expressed a strong willingness to continue student exchange activities, with the hope of providing reference and experience for promoting future global health exchange and cooperation and high-quality development.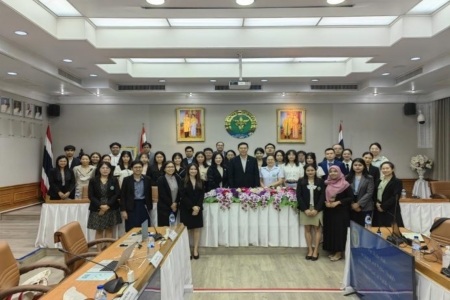 From August 29th to 30th, the exchange team visited the Ministry of Public Health (MOPH) of Thailand. Dr. Narong Apikulvanich, Permanent Deputy Secretary General of the Thai MOPH, praised the long history of friendly relationship between China and Thailand, and he hoped that this exchange will build an important platform for both sides to further strengthen cooperation.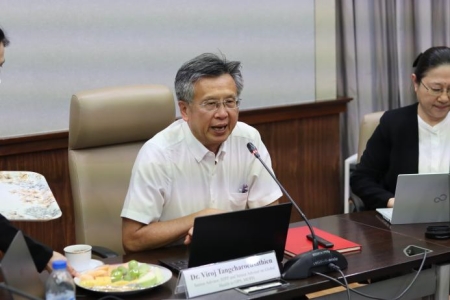 During the visit, Dr Viroj Tangcharoensathien, "master carpenter of Thai health care", came to have a warm exchange with the visiting teachers and students, sharing his valuable experience in the field of health. During the exchange with Dr. Viroj, all the participants not only drew on professional knowledge, but also deeply felt the importance of pursuing excellence in the field of health.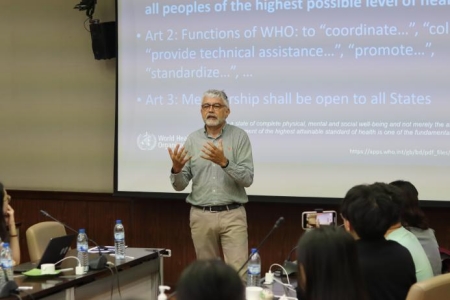 On the morning of the 31st, the exchange group was invited to participate in a global health themed event organized by the World Health Organization (WHO). The event was hosted by Jos Vandelaer, WHO representative in Thailand. During the event, the teachers and students of the exchange group participated actively and spoke enthusiastically, sharing their views on global health governance and international health cooperation and expressing the urgency of strengthening cooperation in the field of health among developing countries so as to jointly promote the settlement of health problems and achieve sustainable development in health.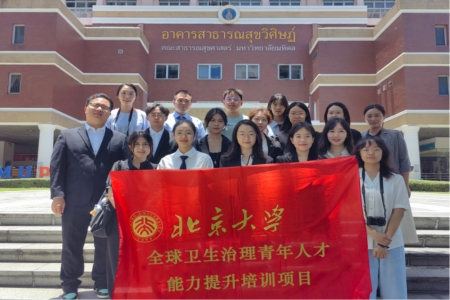 Written by: Wu Zhaoxia
  Edited by: LiuXin
  Source: Office of International Cooperation, School of Public Health
TOP