Home» News&Events» News» Paper Writing Starts for Chinese Mental Disorder Epidemiological Investigation
Paper Writing Starts for Chinese Mental Disorder Epidemiological Investigation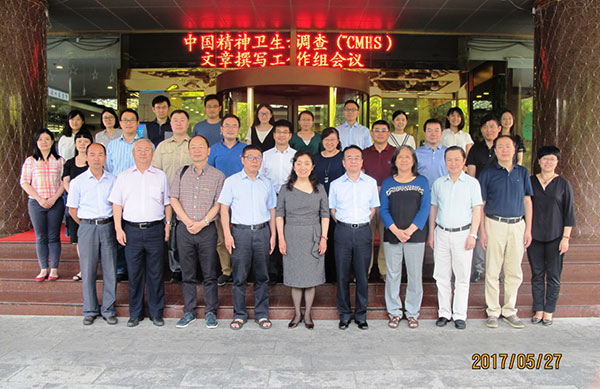 On May 27, the workshop on paper writing for Chinese mental disorder epidemiological investigation (or CMHS Project) was successfully hosted by Peking University Sixth Hospital Department of Social Psychiatry and Behavioral Medicine and sponsored by Tianjin Anding Hospital. Peking University Sixth Hospital teachers and students undertaking this project and key people and research consultants from 9 cooperative institutions and 2 coordinating organizations have attended the meeting.
  At the meeting, Prof. HUANG Yueqin, the principal investigator, summarized the CMHS project and introduced the overall arrangement for paper writing. Associate researcher LIU Zhaorui described the action plan for paper writing and data analysis. The 11 authors of the first batch of papers reported on their ideas and preliminary findings respectively, and the participants had a heated discussion about paper writing.
  Chinese mental disorder epidemiological investigation is the first national epidemiological survey of mental disorders in history. This project is a milestone and its publications will surely become prominent. So far, paper writing for the CMHS project has been fully initiated.
  Written by: WU Zhaoxia
  Edited by: Liu Xin
  Source: Peking Univ. Sixth Hospital
TOP