PKU Medicine Achieves Good Results in National Talent Projects
  On August 24, 2023, the National Natural Science Foundation of China (NSFC) announced the evaluation results of the 2023 NSFC projects. PKU Medicine was approved for eight national outstanding youth science fund projects and achieved the best results in history. The approved outstanding youth fund projects cover multiple disciplines of NSFC's Department of Health Sciences and other departments, showing PKU Medicine's deep accumulation and multidisciplinary advantage.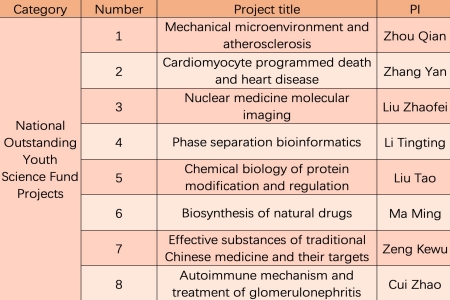 In the future, PKU Medicine will continue to take serving the major needs of the country as the highest pursuit, continuously optimize the ecology of medical science and technology innovation, and contribute to PKU's "double first-class"­­ construction, serving people's life and health, and promoting the high-quality development of national science and technology innovation.
  Written by: Lang Lang
  Edited by: Liu Xin
TOP