China Holds Forum with ASEAN on Public Health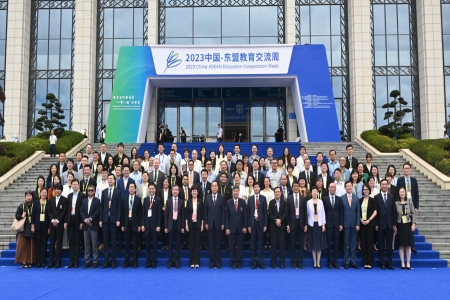 Forum on China-ASEAN Cooperation in Public Health was held in Guiyang in August 29 during the 2023 China-ASEAN Education Cooperation Week. The opening ceremony of the week-long event series featured keynote speech by China's Minister of Education, as well as presence and welcome address by Party Secretary and Governor of the host province. As an important part of the series, the public health forum gathered over 100 government officials and researchers from China, Cambodia, Indonesia, Lao, Myanmar, Thailand and Vietnam, who were joined by representatives from international organizations. The live-streamed forum was cohosted by Peking University Health Science Center (PKUHSC) and Guizhou Medical University, with the theme "win-win cooperation, building the ASEAN regional health community".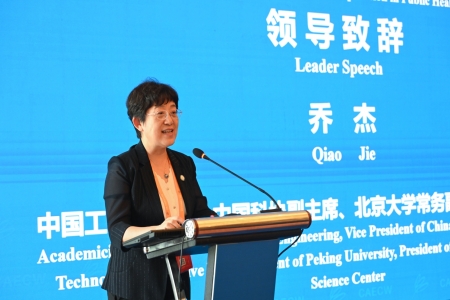 In her remarks at the forum, PKUHSC President Qiao Jie recalled the recent establishment of China-ASEAN Science and Technology Cooperation Center for Public Health in April, calling the forum the first endeavor of the center. She said Peking University, the convening party of the center, is committed to working with ASEAN partners in creating mechanism, outcome, manpower, and data platform, through open, inclusive, win-win and sustainable cooperation.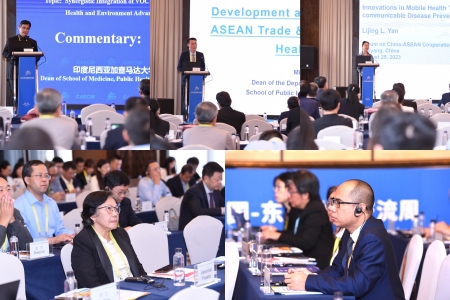 The forum saw heated discussion on innovation, translational research, infectious diseases, women and children's health, environmental health, public health system, and universal health coverage.
  Written by: Fan Xiaofei
  Edited by: Liu Xin
  Source: PKU School of Public Health and PKUHSC Office of International Cooperation
TOP