Home» News&Events» News» 2023 Peking University Executive Master of Public Health Program (EMPH) Commencement Ceremony Held
2023 Peking University Executive Master of Public Health Program (EMPH) Commencement Ceremony Held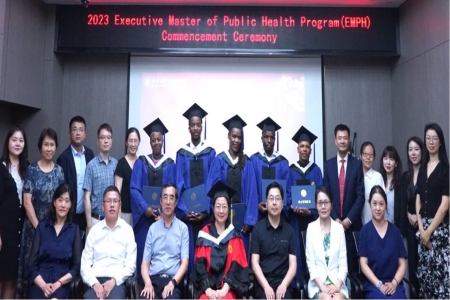 On July 4, 2023, PKU School of Public Health held a grand commencement ceremony for the Executive Master of Public Health Program (EMPH), awarding degree certificates to 14 outstanding 2020 and 2021 graduates.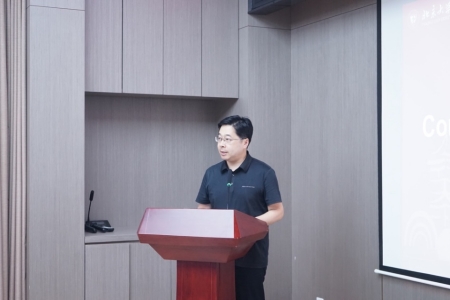 Professor Xu Ming, Executive Vice Director of Peking University Medical Graduate School, delivered an enthusiastic speech, in which, he pointed out that every graduate should have a global health vision, and that graduation is just a new starting point, encouraging graduates to keep their responsibilities in mind. As a graduate of Peking University, a global citizen, and a future global health leader, everyone should spare no effort to build a global community of health for all.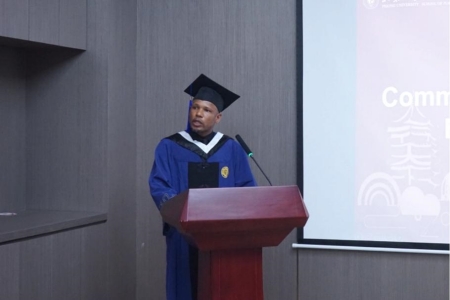 SANELE LISTEN MANDLENKOSI from South Africa, on behalf of all the graduates, delivered an exciting speech. He shared his growth journey at PKU School of Public Health, and thanked Peking University for providing him and all his classmates with precious opportunities to attain personal goals and become efficient and productive citizens. He believes that today's graduation ceremony not only signifies the end of a journey, but also represents the achievement of a goal.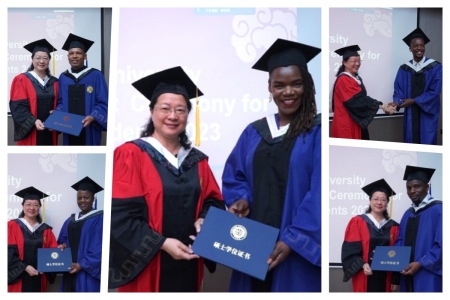 Afterwards, Professor Zhan Siyan, president of the School of Public Health, turned the tassel and awarded the degree certificate to each graduate, marking the successful completion of their studies in the EMPH program.
  Written by: Wu Zhaoxia
  Edited by: LiuXin
  Source: School of Public Health
TOP