PKU Medicine Holds CCVM2023
  The 20th Chinese International Congress of Vascular Medicine (CCVM2023) & the 18th Asian-Pacific International Congress of Vascular Health was held in Beijing in June 16-18. The hybrid event was themed "vascular health: a digital future driven by innovation" and attracted 16 thousand participants.
  The forum touched on a wide range of topics, including development and trend in vascular medicine, evaluation of vascular function, targets of vascular protection, vascular intervention, cardiovascular rehabilitation, risk factors, immunity, research ethics, three-tiered management of chronic diseases, basic research, vascular critical care, artificial intelligence and big data, education and career development, sleep, and vascular aging.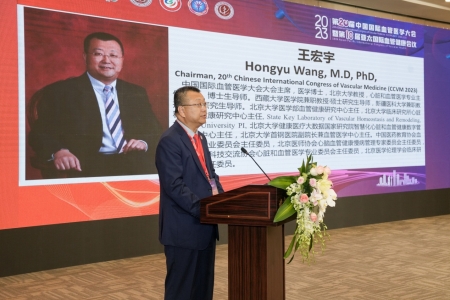 The forum was cohosted by Peking University School of Continuing Medical Education and Shougang Hospital and chaired by Vice President Wang Hongyu of the latter.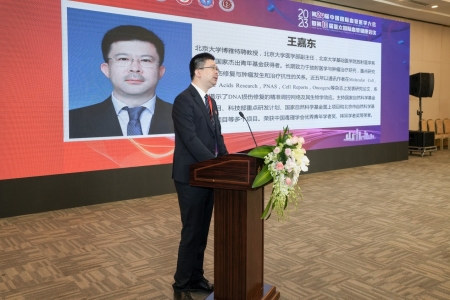 In his remarks, Vice President Wang Jiadong of Peking University Health Science Center reviewed the long-standing strengths of PKU in vascular medicine, in particular the State Key Laboratory of Vascular Homeostasis and Remodeling, the first in the field. He also spoke of the importance of medical big data, eyeing on its potential application in vascular research.
  In the China-Europe and China-US forums that followed, academicians and leading experts around the world delivered keynote speeches.
  Written by: Fan Xiaofei
  Edited by: Liu Xin
  Source: PKUHSC Department of Publicity
TOP