Home» News&Events» News» Delegation Led by Belarus Minister of Economy Chervyakov visits PKUHSC
Delegation Led by Belarus Minister of Economy Chervyakov visits PKUHSC
  On June 3, 2023, a delegation led by Mr. Chervyakov, Minister of Economy of Belarus, Mr. Androsiuk, Deputy Minister of Health of Belarus, and Mr. Abramenko, Deputy Minister of Economy of Belarus, visited Peking University Health Science Center (PKUHSC). Wang Jiadong, vice president of PKUHSC, and others met with Chervyakov and his delegation.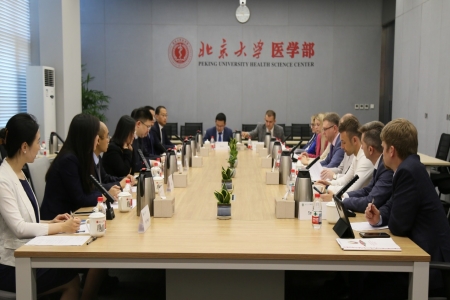 Wang Jiadong stated that since the establishment of diplomatic relations between China and Belarus 31 years ago, cooperation and development between the two sides in various fields have achieved fruitful results, with the cooperation in the fields of higher education and medical care playing an important role. PKUHSC is willing to take this visit as an opportunity to establish cooperation with Belarusian universities and colleges, complement each other's advantages and achieve a win-win situation.
  During the meeting, both sides exchanged information on various issues concerning cooperation and explored the possibility of holding joint seminars, conducting student exchange projects, and collaborating in specific scientific research fields.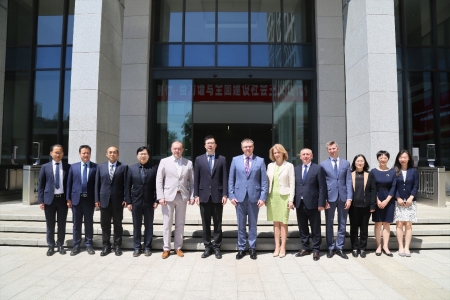 Written by: Wu Zhaoxia
  Edited by: LiuXin
TOP