PKUHSC Delegate Visits University de Coimbra in Portugal
  From May 25 till May 26, on behalf of Qiao Jie, Executive Vice President of Peking University and President of PKU Health Science Center, Sun Qiudan, Director of PKUHSC Office of International Cooperation visited Portugal's University de Coimbra (UC).
  During her visit, Sun Qiudan said that PKUHSC is willing to work with the Confucius Institute at UC and Macau Polytechnic University (MPU) to spread Chinese medicine and Chinese health culture to Europe and the world. During the talks, the three parties discussed specific issues such as cooperative translation and publication of popular science and books in the fields of Chinese medicine and health in Portuguese.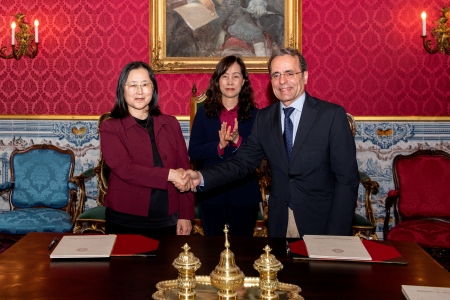 PKUHSC signs the contract with UC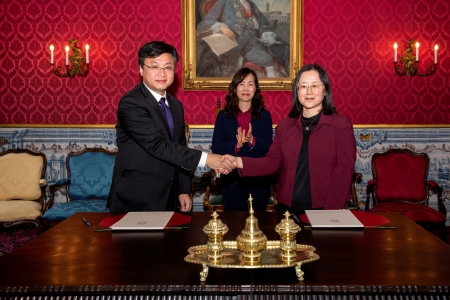 PKUHSC signs the contract with MPU
  On the afternoon of May 26, the signing ceremony was held for PKU, UC, and MPU. On behalf of their own university, UC President Amílcar Falcãoon and MPU Rector Im Sio Kei signed the TCM/Health Book Translation and Publishing Cooperation Agreement with PKUHSC respectively. On behalf of PKU Executive Vice President and PKUHSC President Qiao Jie, Sun Qiudan, attended the ceremony and exchanged the agreement. Ao Leong U, Secretary for Social Affairs and Culture of the Macau Special Administrative Region, witnessed the signing.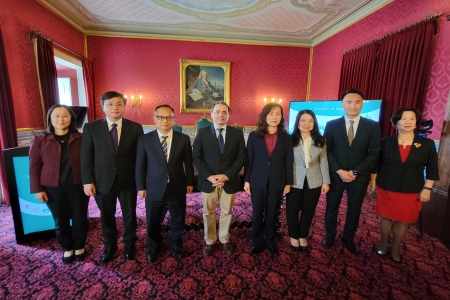 On the occasion of PKU's international strategic year, the signing of this agreement is a concrete measure to implement the "communication efficiency improvement strategy," aiming to "tell the Chinese story in the field of health" to Portuguese-speaking countries and regions.
  Written by: Lang Lang
  Edited by: Liu Xin
TOP