PKU Third Hospital Joins Rehabilitation Symposium in Uzbekistan
  Entrusted by the Chinese Medical Association, two professors from Peking University Third Hospital took part in the International Scientific and Practical Conference held May 25-26 in Tashkent, Uzbekistan. The conference gathered rehabilitation specialists from 15 Central Asian and European countries to shed light on the technique, history, industrial development and tourism in rehabilitation.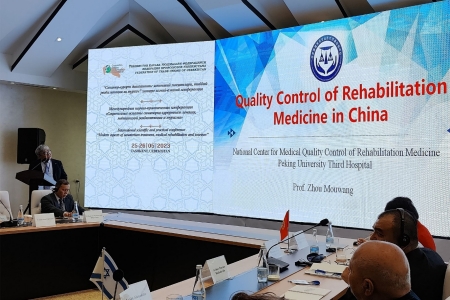 In his presentation, Prof. Zhou Mouwang talked about quality control of rehabilitation medicine in China, focusing on the positive role played by big data.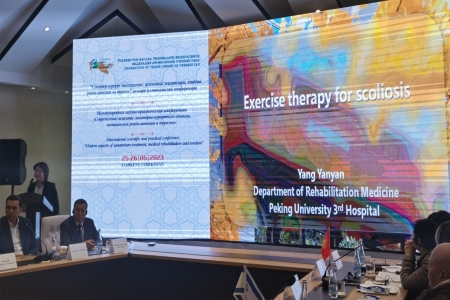 Prof. Yang Yanyan, on the other hand, shared a clinical case study on exercise therapy for scoliosis.
  Written by: Fan Xiaofei
  Edited by: Liu Xin
  Source: Peking University Third Hospital
TOP