Former Croatian Deputy Prime Minister Visits PKUHSC
  Former Croatian Deputy Prime Minister Ante Simonić visited Peking University in May 29 and gave a speech at the Health Science Center on scientific development in the era of artificial intelligence. Prof. Simonić had served as Croatian ambassador to China and is President of Croatia-China Friendship Association. He traveled with Dr. Rita Zhao, Secretary General of the CCFA.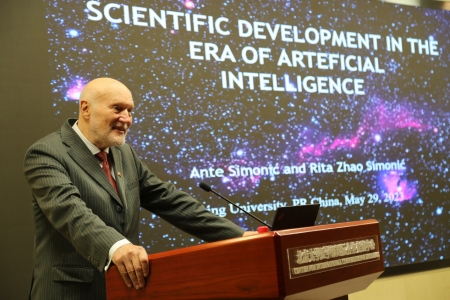 Prof. Simonić giving a speech at the PKUHSC
  In her meeting with Prof. Simonić , Prof. Qiao Jie, Executive Vice President of PKU and President of PKUHSC, highlighted the importance of international solidarity and cooperation in the post-pandemic era, in terms of science, technology, healthcare and education. She said the PKU will continue to strength ties with University of Rijeka, among other Croatian universities, and play a positive role in promoting exchange and cooperation with Croatia and Europe.
  Prof. Simonić recalled his university tour during his tenure as Ambassador and said PKUHSC was the first leg of that trip. He spoke highly of the opportunity for cooperation based on existing ties between PKU and Rijeka, and committed himself to bilateral and multilateral cooperation in culture, education and care.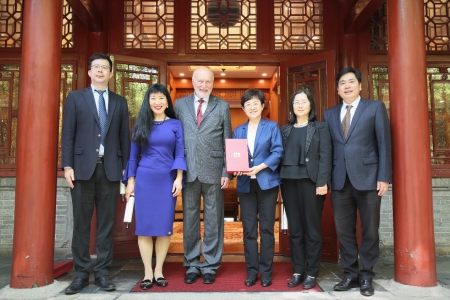 Written by: Fan Xiaofei
  Edited by: Liu Xin
  Source: Office of International Cooperation
TOP