Shanghai Jiao Tong University School of Medicine Visits PKUHSC
  On May 25, 2023, a delegation from the School of Medicine of Shanghai Jiao Tong University visited Peking University Health Science Center (PKUHSC). Xiao Yuan, vice president of PKUHSC, received Zheng Junke, vice president of the School of Medicine of Shanghai Jiaotong University and his delegation, and they held a symposium. The two sides had in-depth exchanges on various topics including the construction of scientific and technological innovation mechanisms and systems, interdisciplinary research, and postgraduate cultivation.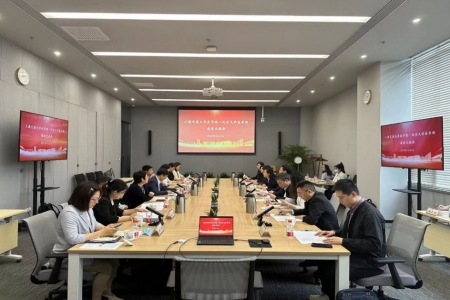 Xiao Yuan expressed the hope that the two sides can further deepen exchanges in the future and jointly explore the high-quality development path of new medical sciences of comprehensive universities. Zheng Junke hoped to take this opportunity to exchange with and learn from PKUHSC in various aspects of medical education and research so as to promote their own development.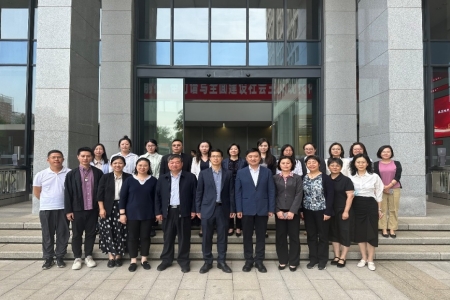 Xiao Yuan pointed out in his concluding speech that PKUHSC has always been attaching great importance to communication and cooperation with other universities. Facing the future, medical colleges and universities should make joint efforts to further implement the strategy of rejuvenating the country through education, science and technology, and talents proposed in the Report of the 20th National Congress of the Communist Party of China, and make contributions to the grand blueprint of the country with their own dynamic practice. Xiao Yuan hoped that PKUHSC and Shanghai Jiao Tong University School of Medicine can take this visit as an opportunity to further deepen communication and cooperation, and work together to promote the innovative and high-quality development of medical education in China.
  Written by: Wu Zhaoxia
  Edited by: LiuXin
  Source: Domestic Cooperation Office
TOP