Home» News&Events» News» French Additive Manufacturing Experts Inspecting Orthopaedic Department of PKU Third Hospital
French Additive Manufacturing Experts Inspecting Orthopaedic Department of PKU Third Hospital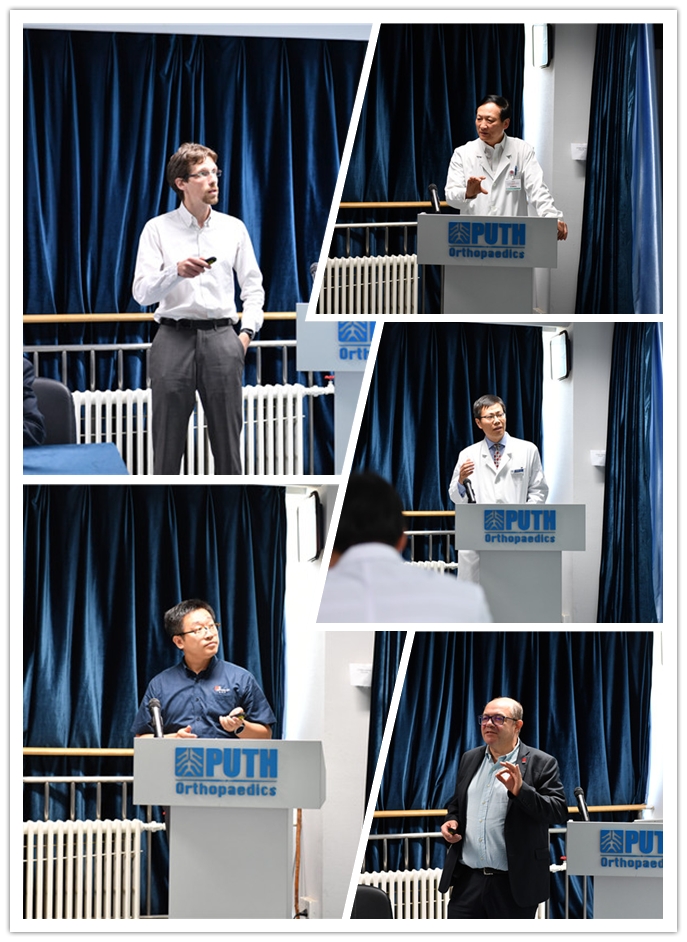 On the afternoon of May 31, French experts on additive manufacturing and officials from the French Embassy went to the Orthopaedic Department of PKU Third Hospital for inspection. And they held a discussion with the department staff on the development of the clinical application of 3D printing in orthopaedics.
  Liu Xiaoguang, the Vice President of PKU Third Hospital, introduced to the inspection delegation the orthopaedic team's pioneering work worldwide in the field of 3D printing, and expressed expectations for future exchange and collaboration with the French experts.
  Prof. Liu Zhongjun, Director of Orthopaedic Department, made a presentation on the orthopaedic team's major research projects and achievements in recent years, with a focus on the process of applying 3D printing to solve difficult clinical problems. At present, customized 3D printing implantable medical devices have been successfully applied the treatment of spine tumors, which has yielded very good results.
  The inspection delegation showed a great interest in the presentation and asked questions on implantable medical devices in terms of design, form, strength, sample testing, and approval, and the two sides had a full discussion.
  Written by: Lang Lang
  Edited by: Liu Xin
  Source: PKU Third Hospital
TOP