Home» News&Events» News» WHO Assistant Director-General Dr. Ren Minghui Visits PKU Medical Library
WHO Assistant Director-General Dr. Ren Minghui Visits PKU Medical Library
  On the morning of March 2, 2023, Dr. Ren Minghui, Assistant Director-General of the World Health Organization, accompanied by Professor Zhan Siyan, Dean of PKU School of Public Health, visited the Medical Library at PKUHSC.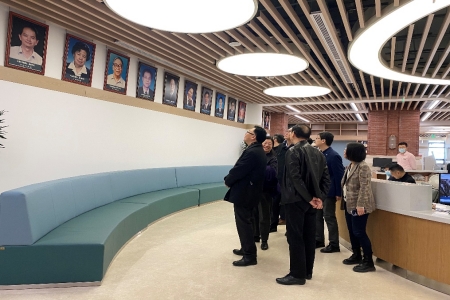 The group visited the Seminar Room, the Academician Wall, the Reading Area, the Qiongyuan Report Hall and the underground three-dimensional stack room. Dr. Ren Minghui asked about the use of the seminar room and the subscription of paper journals and electronic ones, and praised the advanced facilities and rich resources of the library; stopping at the academician wall, Dr. Ren praised the emergence of talents of PKU Medicine and the outstanding contributions made by generations of scientists to the country.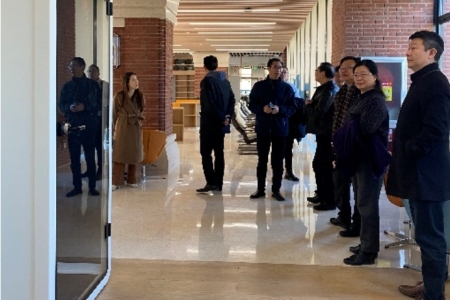 Standing at the Quiet Space of the library, Dr. Ren Minghui thought highly of the amazing learning environment and attentive service provided by the library for students. During the visit, Dr. Ren also inquired about the literature funding of the medical library, the co-construction and sharing of resources of the medical library and the library on the main campus of Peking University. He said that the idea of building a PKU medical humanities library was very good and could mobilize the older generation of PKU medical professionals to donate their works. Professor Zhan Siyan said that he would, from the college level, fully support the construction of the PKU medical humanities library.
  Written by: Wu Zhaoxia
  Edited by:Liu Xin
TOP