Peking University Third Hospital Works with Industry in Elderly Care
  Peking University Third Hospital (PUTH) signed agreement with PVMC, a Yantai-based company, for partnership in elderly service. This came as a delegation of the PUTH led by President Qiao Jie held talks with local government, businesses and investors in a two-day visit in February 26-27. According to the agreement, the PUTH and the PVMC will set up a joint research center and launch all-round and in-depth cooperation in rehabilitation aids and devices, smart care, and R&D. The signing ceremony was observed by President Qiao alongside with Party Secretary and Mayor of Yantai.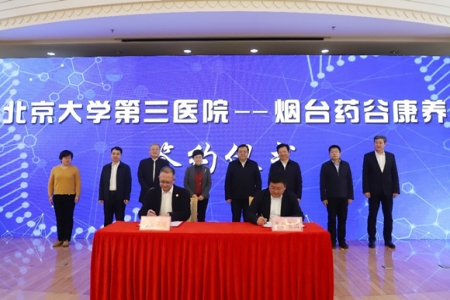 Signing Ceremony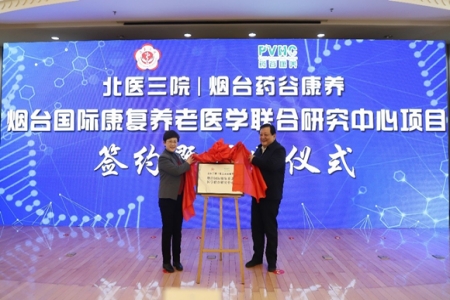 Launching Ceremony
  Following the ceremony, the delegation paid a site visit to Yangma Island in Mouping District, where they were briefed on the industrial outlook for elderly service in Yantai and talked with local officials and business leaders.
  The planned joint research center will leverage on the strengths of the PUTH in rehabilitation, nursing, sports medicine and neurosciences to address the unmet needs in combined medical and elderly care through translational research and hospital-industry partnership.
  Written by: Fan Xiaofei
  Edited by: Liu Xin
  Source: Peking University Third Hospital
TOP