PKU Hosts International Symposium on the Frontiers of Oncology
  An international symposium on the frontiers of oncology was launched online October 24, as Peking University Medicine celebrates its 110th anniversary. The symposium was part of the academic series themed "building a path toward health through win-win cooperation" and cohosted by Peking University International Cancer Institute and Peking University Health Science Center Office of International Cooperation. The symposium featured both leading experts and young scholars in the field.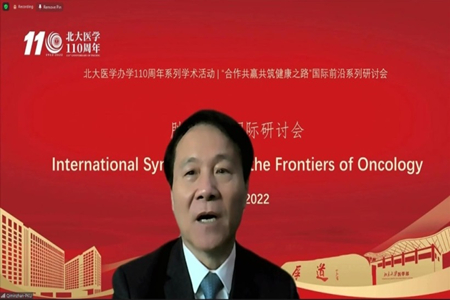 In his opening remarks, Director Zhan Qimin of the International Cancer Institute outlined the priority topics of the symposium, including frontier techniques, prevalent types of cancer in China, clinical practices and translational studies, and spoke to the importance of hosting this symposium.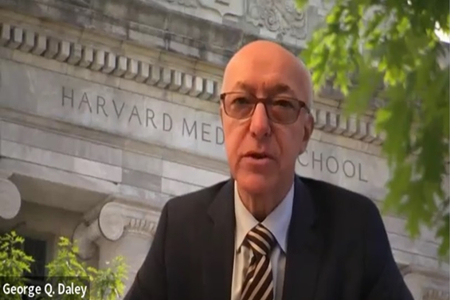 In the address that followed, Dr. George Q. Daley, dean of Harvard Medical School, paid tribute to the 110-year history of PKU Medicine, calling it a leader of medical education in the modern era who had produced a wealth of renowned alumni such as Tu Youyou and Zhong Nanshan. He said his institution was ready to continue cooperation with PKU Medicine.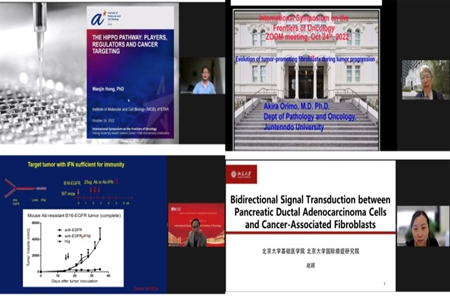 Speakers at the symposium included Prof. Cun-Yu Wang, Chair of the Division of Oral and Systemic Health Sciences at the UCLA School of Dentistry, Prof. Hong Wanjin, Executive Director of Institute of Molecular and Cellular Biology at Singaporean Agency for Science, Technology and Research, and Dr. Akira Orimo, Professor of Department of Molecular Pathology at Juntendo University. Their presentations focused on the immune escape mechanism of cancer stem cells and new targets for intervention, players, regulators and cancer targeting in the Hippo pathway, and evolution of cancer-promoting fibroblasts during tumor progression.
  Written by: Fan Xiaofei
  Edited by: Liu Xin
  Source: Peking University International Cancer Institute and PKUHSC Office of International Cooperation
TOP