2022 New Book Introduction to Health Data Science Published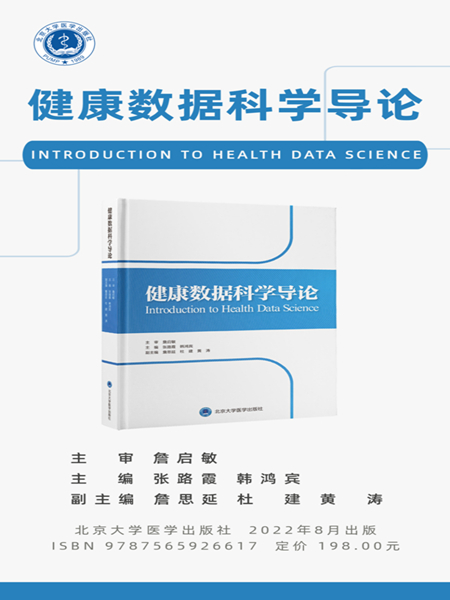 Recently, the new book Introduction to Health Data Science, reviewed by Zhan Qimin, President of the National Institute of Health Data Science at Peking University, and co-edited by Zhang Luxia, Vice President of the Institute, and Han Hongbin, President of the Institute of Medical Technology of Peking University Health Science Center (PKUHSC), was officially published.
  The book focuses on the application of health data, data science and technology and their deep integration in the medical field, aiming to systematically introduce the connotation, system and development of the discipline. In view of the huge differences in health system in different countries, the compilation of this book attaches great importance to taking into consideration China's national conditions.
  In addition, the editing team virtually covers all the disciplines involved in health data science. The team seeks balance between cutting-edge technology and medical practice, interdisciplinary research and medical essence, data characteristics and medical value, and strives to reflect the context and connotation of the discipline so as to bring meaningful influence to its development.
  It is worth mentioning that in order to facilitate readers with different professional backgrounds to read the book without feeling bored or tough, specific cases and related discussions are provided in the "Methods" and "Applications" sections of the book.
  Written by: Wu Zhaoxia
  Edited by:Liu Xin
  Source: National Institute of Health Data Science at Peking University
TOP