Zhan Qimin Leads a Delegation to Japan
  From May 11 to May 13, Professor Zhan Qimin, President of Peking University Health Science Center, led a delegation to visit Tokyo, Japan.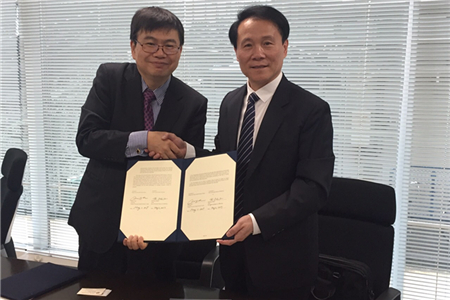 Renewal of Framework Agreement of Collaboration between PKUHSC and KUSM
  The delegation arrived at Tokyo on the afternoon of May 11. PKUHSC and Keio University School of Medicine (KUSM) held a high-level meeting and signing ceremony at 4:30pm that day. The two sides had an in-depth discussion about their strategic partnership and expressed the wish that they would both further promote substantial collaborations. Afterwards, the two sides renewed the Framework Agreement of Collaboration between PKUHSC and KUSM and signed the Agreement of Short-Term Student Exchange, under which the two sides will initiate the short-term student exchange program in 2018. Then Zhan Qimin made a special speech titled "Toward Cancer Precision Medicine" at the 100th Anniversary of KUSM.
  On May 12 and 13, PKUHSC delegation was invited to the Keio University reception of overseas presidents, the centennial symposium and the celebration ceremony.
  On May 12, Zhan Qimin and the delegation visited Juntendo University and met with the leadership. At the meeting, Zhan Qimin and CEO Ogawa Hideoki held discussions about future collaboration focus and planning, the 6th International Joint Symposium in 2017, collaborative scientific research programs, and student exchange programs.
  On May 12, Zhan Qimin met with Lou Yu, Vice President of Greater China of Takeda Company, and Liu Shenqiu, President of PKUTECH. They held discussions about future collaborative potentials in joint research programs, academic exchanges, joint symposium, and personnel exchanges.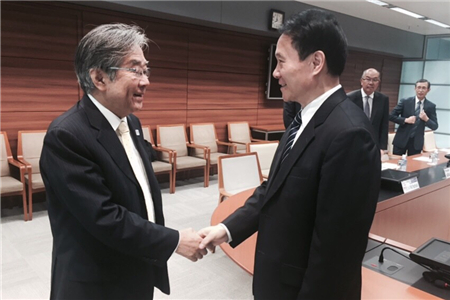 Zhan Qimin talking with Ogawa Hideoki about future collaborative focus and planning
  On May 13, Zhan Qimin visited PKUHSC alumni in Tokyo and introduced in detail the current development situations of PKUHSC, our country's great health strategy, and the development philosophy of PKU medicine. Alumni listened carefully to the introduction, expressed their concern for Alma Mater and hoped to make more contributions.
  This visit has paved the way for future collaborations between PKUHSC and its partner universities and institutions in Tokyo.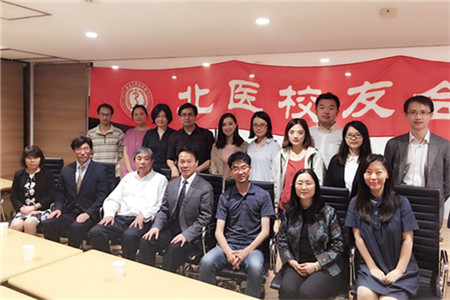 Zhan Qimin meeting with PKUHSC alumni in Tokyo
  Written by: Lang Lang
  Edited by: Liu Xin
TOP