Home» News&Events» News» PKU First Hospital-National Cancer Center of Japan Hospital East Joint Research Center Inaugurated
PKU First Hospital-National Cancer Center of Japan Hospital East Joint Research Center Inaugurated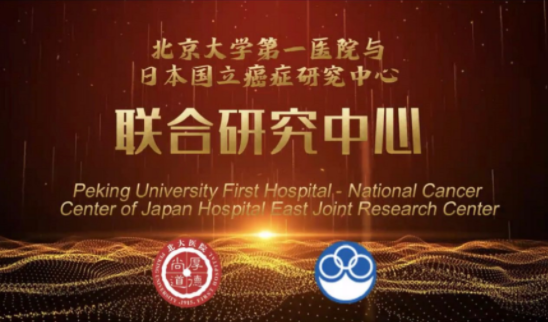 On May 13, 2022, the inauguration ceremony of the PKU First Hospital-National Cancer Center of Japan Hospital East Joint Research Center was held at the Department of Radiotherapy of Peking University First Hospital (PKUFH).
  Jianghui, Party Secretary of PKUFH, said in his speech that PKUFH is the first hospital in China to carry out radiotherapy, and National Cancer Center of Japan Hospital is the top institution for cancer research in Japan. The two institutes have joined hands to establish the joint research center, which provides a platform for promoting and carrying out high-quality clinical research, strengthening international academic exchanges, cultivating competent leading talents in the field of radiotherapy, and providing higher-level professional services for patients. It is hoped that PKUFH will deepen mutual clinical research cooperation and exchanges through this platform to promote the further development of radiotherapy of the hospital.
  Professor Akimoto Tetsuo, head of the Japanese side and director of the Radiotherapy Department of National Cancer Center of Japan Hospital East, believed that, through the comprehensive cooperation between National Cancer Center of Japan Hospital East and Peking University First Hospital, the knowledge, experience and skills in the field of radiation oncology will be shared, higher quality treatment will be provided for patients of both countries, and also a platform for young radiotherapy physicians to broaden their vision will be supplied.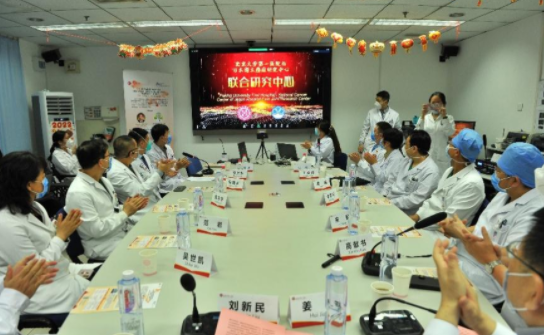 Soon afterwards, the "Joint Research Center" held its first academic exchange. Mr. Kenji Horita and Professor Akimoto Tetsuo of the National Cancer Center of Japan gave lectures on the radiophysics of proton therapy and on the new progress of proton therapy respectively. More than 200 online radiotherapy experts at home and abroad joined the academic exchange session, and had a free discussion on various topics such as the clinical and scientific research of proton therapy.
  Written by: Wu Zhaoxia
  Edited by: Liu Xin
TOP