Home» News&Events» News» PKUPH and the Lancet Collaborate for the New Development of Clinical Research
PKUPH and the Lancet Collaborate for the New Development of Clinical Research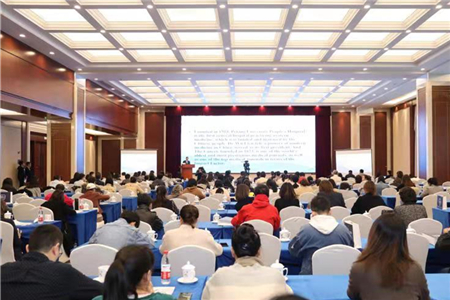 "The 2nd PKUPH-Lancet Clinical Research Forum", jointly sponsored by Peking University People's Hospital (PKUPH) and the Lancet Group, was held in Beijing on October 25, 2019. Fiona Macnab, Lancet deputy director of publishing, Helena Wang, executive editor in Asia, Rupa Sarkar, editor in chief of Lancet Digital Medicine, Heather van EPPs, editor in chief of Lancet Rheumatology, Professor Tai Hing Lam from The University of Hong Kong, Professor Kelvin Tsoi from The Chinese University of Hong Kong, and experts and colleagues in relevant fields of hospitals in China, including PKUPH, attended the forum. Hot issues, core technologies and related knowledge in digital medicine and rheumatic immunology were discussed.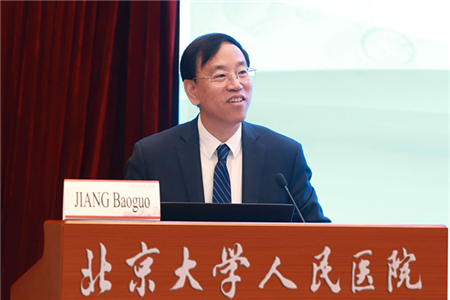 Jiang Baoguo, Forum Chairman, Head of PKUHSC Department of Orthopedics, President of PKUPH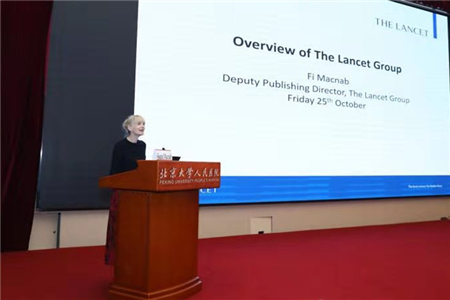 Fiona Macnab, Lancet Deputy Director of Publishing
  This forum focuses on many hot and frontier issues including the development of clinical research, such as research on chronic diseases and precise treatment of tumors, and the role of big data in guiding clinical research and application. Experts in clinical research at home and abroad are invited to discuss with relevant people from domestic medical institutions, clinical research institutions and service organizations.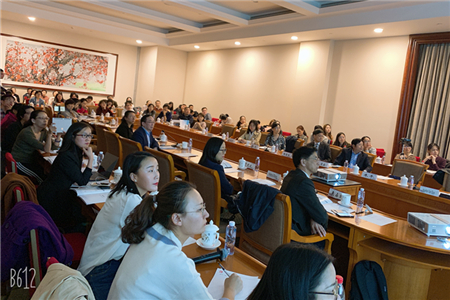 Sub-forum on Rheumatism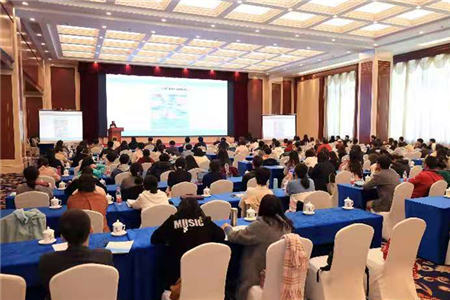 Sub-forum on Digital Medicine
  The forum concentrates on academic frontiers, expands international visions and points out future directions. All Lancet editors have also felt the enthusiasm and potential of Chinese medical researchers. PKUPH and the Lancet will make joint efforts and bring a new development to the future development of medical research in China.
  Written by: Wu Zhaoxia
  Edited by: Liu Xin
TOP