The 13th China-US Conference on Medical Professionalism Held
  On October 19-20, the 13th China-US Conference on Medical Professionalism was held at Peking University Health Science Center (PKUHSC). More than 100 Chinese and foreign university scholars, clinicians, hospital leaders, medical students and media representatives gathered here, including Zhang Zongjiu, director of Bureau of Medical Administration of National Health Commission, Ke Yang, former executive vice president of Peking University, and David Rothman, director of Columbia University Institute of Physicians.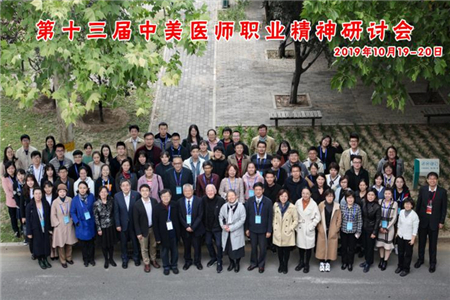 At the opening ceremony, American professor David Rothman pointed out that the work of the China-US Research Center of Medical Professionalism at PKUHSC in the past has promoted the understanding of the professionalism of doctors between China and the United States, and is helpful to the development of the medical industry in both countries.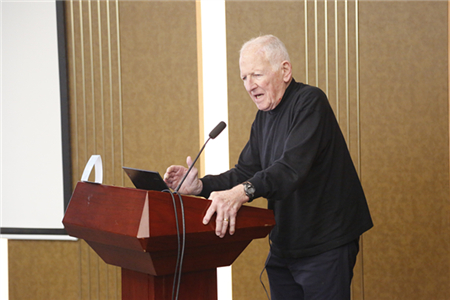 David Rothman
  In the first theme session of the conference--- "Current Situation and Development of Professionalism of Chinese doctors", Professor Ke Yang, director of the Research Center, made a speech titled "My Views on Medical Humanities Education", focusing on how to understand human nature, with the hope that medical students will understand human nature and society, achieve both physical and mental harmony, and fit into their surroundings.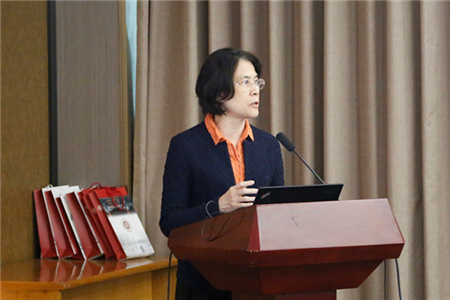 Ke Yang
  In the second theme session "Current Situation and Development of Medical Professionalism in China and the U. S.", Professor Rothman made a speech on "Regulations on New Technology and New Development of Medical Institutions in the United States", pointing out that the new development of medical technology and the new changes in patient groups make medical professionalism more important.
  David Rothman
  In the third theme session "Incorporating Clinical Ethics into the Construction of Medical Professionalism", Professor Cong Yali, executive deputy director of the Research Center, proposed in her report to establish hospital clinical ethics committee and consultation service system as an effective way to explore the possibility of realizing medical professionalism. In the fourth theme session, Director Zhang Zongjiu, and Professor Ma Qiang, former chairman of medical ethics branch of Chinese Medical Association, were invited to give keynote speeches on "the Future and Directions of the Development of Professionalism of Chinese and American Doctors".
  At the closing ceremony, Professor David Rothman said passionately in his conclusion that even though medical professionalism was introduced into China from the United States, with more than ten years of development, Chinese experience has been helping American scholars better understand this concept, and China-US cooperation has promoted the progress of both sides. At the end of the meeting, Director Zhang Zongjiu also stressed the importance of exchanges and mutual learning between China and foreign countries. He hoped that the Research Center would continue to work hard with an open mind to promote the practice of medical professionalism in China.
  Written by: Wu Zhaoxia
  Edited by:Liu Xin
  Source: China-US Research Center of Medical Professionalism, PKUHSC
TOP