Home» News&Events» News» PKUHSC Delegation Attends the 8th Seminar of Joint Institute for Translational and Clinical Research
PKUHSC Delegation Attends the 8th Seminar of Joint Institute for Translational and Clinical Research
  From October 15th to 17th, 2018, a PKUHSC delegation led by Academician Zhan Qimin, executive vice president of PKU and president of PKUHSC, visited University of Michigan Health System and attended the 8th Joint Seminar of UMHS-PKUHSC Joint Institute for Translational and Clinical Research. Members of the delegation are the Joint Institute's researchers from a wide range of fields such as cardiovascular, respiratory, liver and kidney disease, and leaders from 49 projects and three core support platforms of the Institute.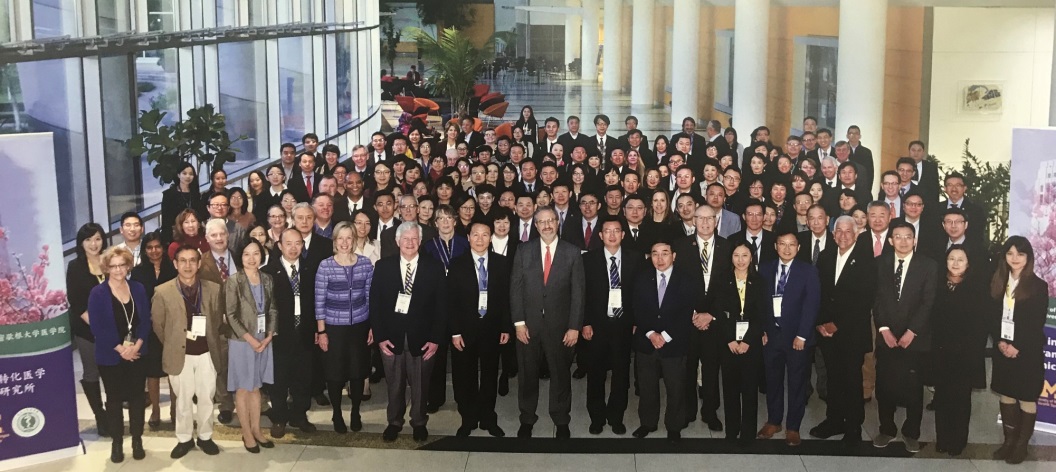 The Seminar held a thematic discussion on the prospects and challenges of precision medicine in the field of cancer and mental health. Meanwhile, some project leaders also made progress reports and shared experiences with others. During the meeting, dozens of small-scale symposiums and workshops were held, and a series of meetings and discussions were conducted, including the annual board meeting, brain storm meeting on tumor diseases, and sub-forum on medical education.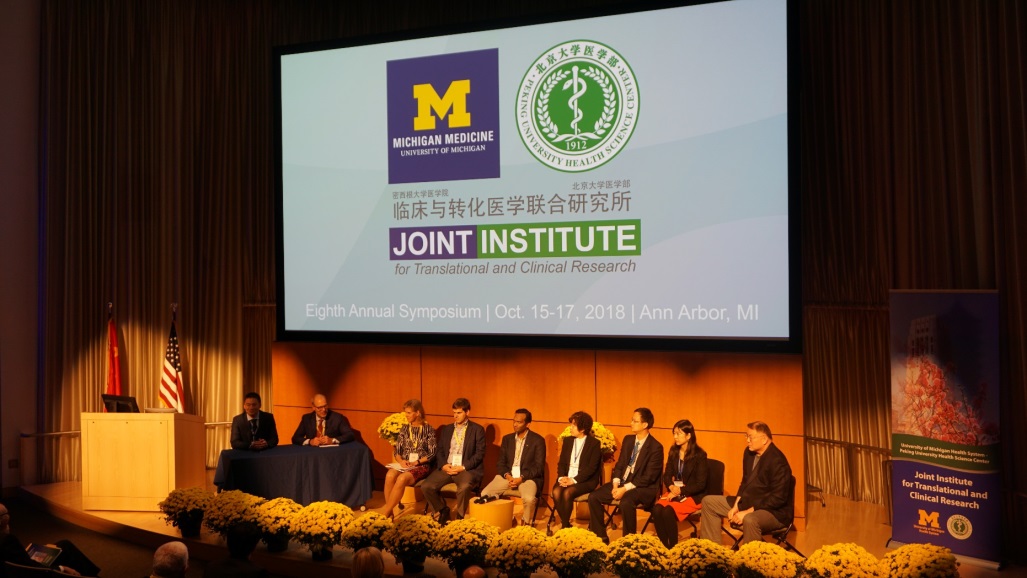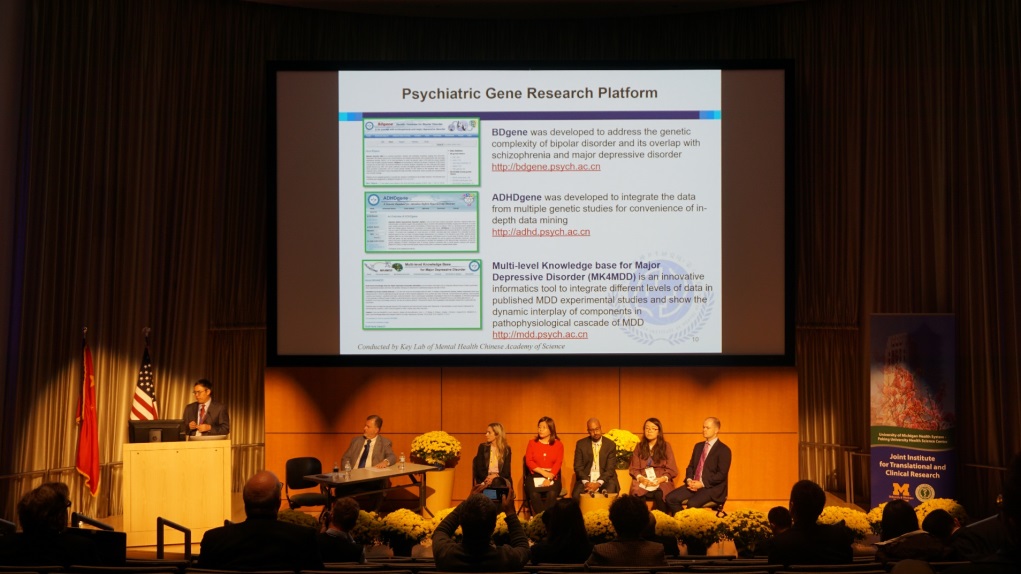 It is understood that the UMHS-PKUHSC Joint Institute for Translational and Clinical Research (JI) was jointly established by Peking University Health Science Center (PKUHSC) and University of Michigan Health System (UMHS) in October 2010. Since the founding of the Joint Institute, there has been a great deal of cooperation in scientific research, personnel training and medical education. Up to now, the total number of joint funding projects has reached 49. And the cooperation has covered various fields such as liver, respiration, cardiovascular and kidney disease. What's more, JI researchers have a wide range of specialties, ranging not only from basic medicine to clinical medicine, but also from epidemiology, statistics, and medical informatics to management. The two sides also have jointly launched short-term student exchange programs, MD-PhD joint training programs, and have jointly applied for international projects for personnel exchange and training. The research institutes established by PKUHSC and University of Michigan Health System and other international partners have won the titles of the Ministry of Education Joint International Laboratory and the Ministry of Science and Technology Joint International Research Center.
  Written by: WU Zhaoxia
  Edited by:Liu Xin
TOP