Home» News&Events» News» 2018 China Hospital Innovation & Development Summit ---60th Anniversary of PKU 3rd Hospital Held
2018 China Hospital Innovation & Development Summit ---60th Anniversary of PKU 3rd Hospital Held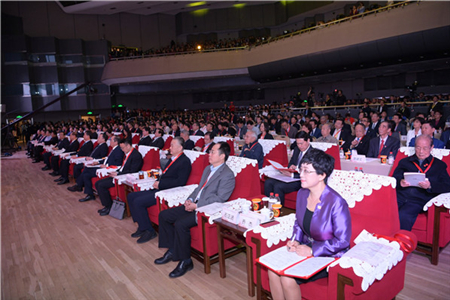 From October 9 to 10, 2018 China Hospital Innovation & Development summit as well as the 60th Anniversary of Peking University Third Hospital Academic Seminar was held at Beijing International Convention Center. With the theme of "Innovation lights the Future", the conference received over 2000 participants. They are government leaders, domestically and internationally renowned top experts and scholars, representatives of more than 150 hospitals at home and abroad, friends from all walks of life who support the construction and development of Peking University Third Hospital, alumni at home and abroad, and senior leaders and staff representatives of Peking University Third Hospital. At this grand meeting, the participants widely exchanged views and experience on medical care, teaching, scientific research, management and other related issues so as to jointly explore new innovation and development ways for large hospitals in the new era.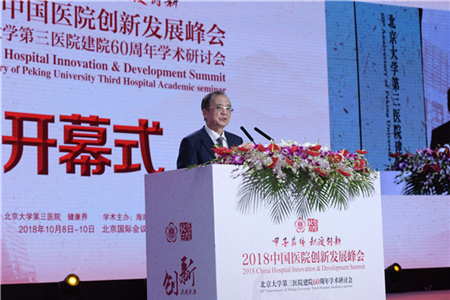 LIN Jianhua, president of Peking University, said in his speech that Peking University aims to become one of the world's top universities and that medicine is the most promising discipline for the future development of Peking University. He hoped that the hospitals will more closely integrate clinical medicine with academic research and education in order to achieve the overall development of PKU Medicine.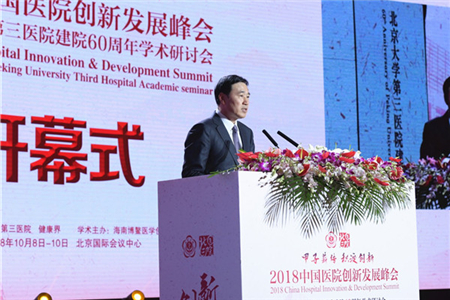 LIU Yucun, deputy secretary of PKU Party Committee and secretary of PKUHSC Party Commitee, said that with the deepening of the reform of the national medical and health system, more opportunities and challenges are coming. It is the common task of many public hospitals, including Peking University Third Hospital, to fully implement the "Healthy China" strategy, make the best use of the strengths as research hospitals and embody the leading position in medical industry.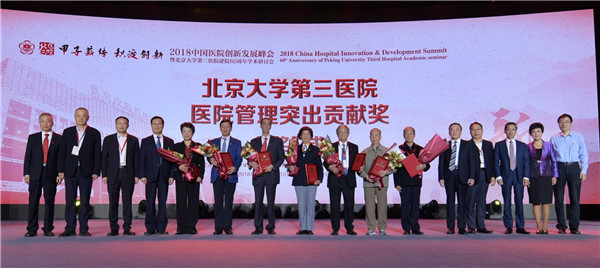 In order to set examples and advocate the spirit of dedication, Academician Han Qide was awarded "Special Contribution Award for Hospital Development", and "Outstanding Contribution Award For Hospital Management" was presented to WANG Jishan, YANG Lianqi, CHEN Mingzhe, JIA Tingzhen, JIA Jianwen, CHEN Zhongqiang and HE Bei.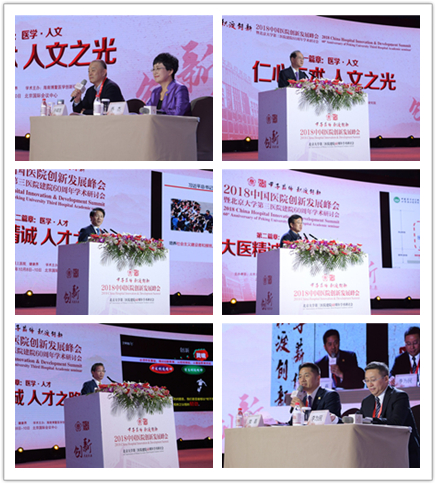 The following main forum was divided into three chapters: Medicine & Humanities: the art of benevolence and medical skills and the light of humanities; Great Doctors--- the road to foster talents; and Getting Rid of the Stale and Taking in the Fresh--- the way for innovation. Six academicians, including HAN Qide, WANG Chen, FAN Jiahe, CHEN Guoqiang, ZHAN Qimin, SUN Yinghao and QIAO Jie, gathered at the forum to talk freely about "Innovation Lights the Future"
  Written by: WU Zhaoxia
  Edited by:Liu Xin
  Source: Peking University Third Hospital
TOP