Home» News&Events» News» PKU Medicine Wins National Science and Technology Progress Award (Second Class)
PKU Medicine Wins National Science and Technology Progress Award (Second Class)
  PKU Medicine emerged as a big winner in the 2017 State Science and Technology Awards Ceremony, winning, either as the Principal Investigator or the first affiliation of the PI, seven awards, in particular three National Science and Technology Progress Awards (Second Class). The three winning achievements are –
  Key techniques in haploidentical hematopoietic stem cell transplantation and their application (PI: Huang Xiaojun, Peking University People's Hospital);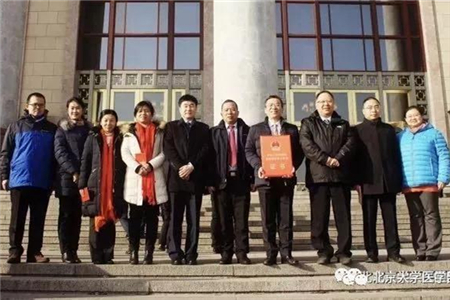 Participants: Huang Xiaojun, Wang Yu, Liu Qifa, Zhang Xiaohui, Chang Yingjun, Zhao Xiangyu, Xu Lanping, Liu Kaiyan, Yan Chenhua, Mo Xiaodong
  Research on gametogenesis and embryonic development and new approach to improving fertility (PI: Qiao Jie, Peking University Third Hospital);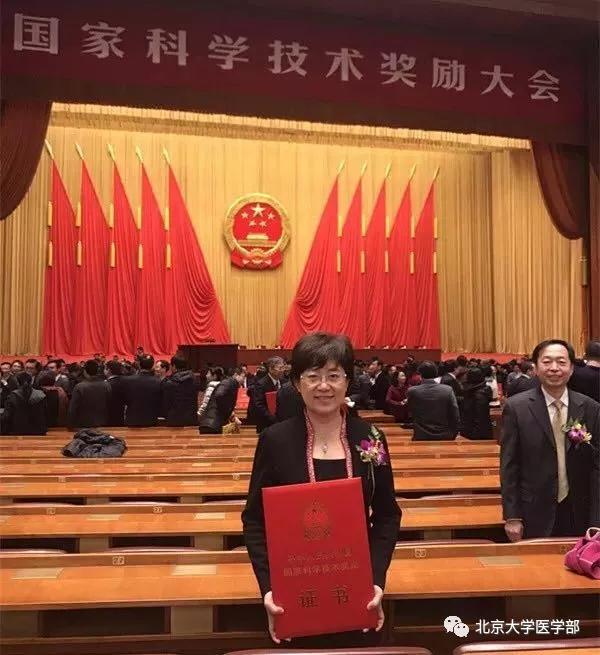 Participants: Qiao Jie, Tang Fuchou, Yan Liying, Li Rong, Yu Yang, Yan Jie, Zhao Yue, Lian Ying, Liu Ping, Li Min
  Key techniques in building an integrated system for the prevention and treatment of gastric cancer (PI: Ji Jiafu, Peking University Cancer Hospital).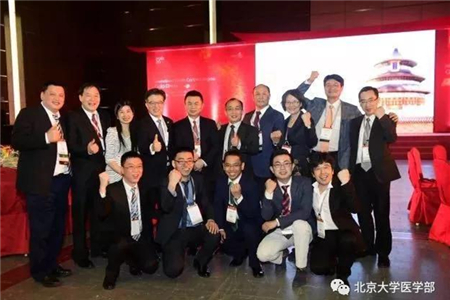 Participants: Ji Jiafu, You Weicheng, Chen Lin, Shen Lin, Liang Han, Lu Youyong, Pan Kaifeng, Shou Chengchao, Deng Dajun, Ke Yang
  The ceremony is an annual event, where five categories of awards are conferred:
  State Supreme Science and Technology Award
  State Natural Science Award
  State Technological Invention Award
  National Science and Technology Progress Award
  International Scientific and Technological Cooperation Award
  The 2017 ceremony was held on the morning of January 8, 2018. Chinese President Xi Jinping, among other senior officials, attended the event and presented the awards.
  Written by: Fan Xiaofei
  Edited by: Liu Xin
  Source: Department of Research Affairs and Department of Publicity
TOP