China Medical Innovation Alliance Inaugurated in Beijing
  China Medical Innovation Alliance (CMIA) was established in Beijing on December 23, followed by its 2017 Summit. It is a non-profit national collaborative platform between the academia and the industry, co-initiated by Dr. Ge Junbo of Zhongshan Hospital among other prestigious researchers, as well as health facilities, higher education institutions, research institutes, businesses, investors and other stakeholders in medical innovation. As cofounder of the CMIA, Peking University First Hospital was actively involved in the preparation leading up to the inauguration.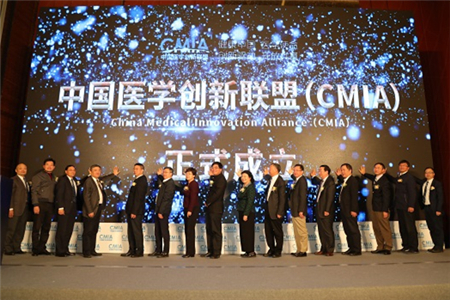 The CMIA came in response to China's policy to encourage technology transfer and translation. It will pool resources, try out new mechanisms, enhance collaboration, identify ways to translate medical innovations, promote their application in the industry and capitalization, and thus achieve sustainable development.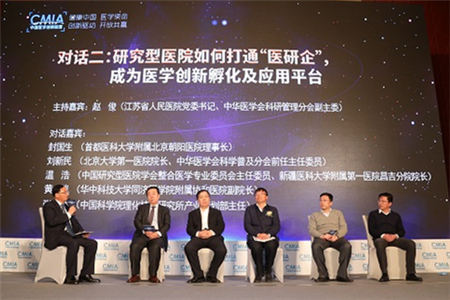 President Liu Xinmin (third from the left) at the Panel Discussion
  Written by: Fan Xiaofei
  Edited by: Liu Xin
  Source: Peking University First Hospital
TOP