Home» News&Events» News» Zhan Qimin Attends Hong Kong Summit of Global Health Leaders and Visits Hong Kong-Macau Alumni
Zhan Qimin Attends Hong Kong Summit of Global Health Leaders and Visits Hong Kong-Macau Alumni
  On December 16, 2017, Zhan Qimin, Vice President of Peking University and President of Peking University Health Science Center (PKUHSC), attended on invitation the Hong Kong Summit of Global Health Leaders, one of the 130th anniversary activities of Li Ka Shing Faculty of Medicine of the University of Hong Kong. At the session of "The New Silk Road to Health", he made a speech and answered questions from the floor at the seminar titled "Establishing More Integrated Health Care System for Remote Areas and New Immigrant Population".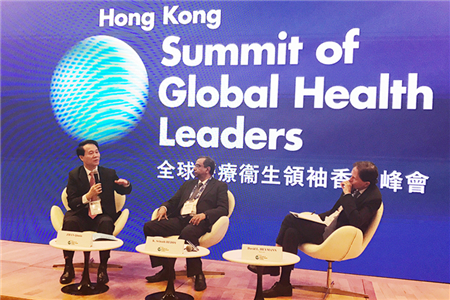 Zhan Qimin mentioned in his speech that under the One Belt One Road initiative, we hoped to integrate and promote hygiene collaboration with the countries along the line, including hygiene aid, joint prevention and control of infectious diseases, and communication of hygiene policy. China's sharing of hygiene experience will promote the development of China and the One Belt One Road countries. PKUHSC has made many efforts in this aspect such as organizing Global Health Forum. Besides, it has set up the first public health research and teaching base in Malawi.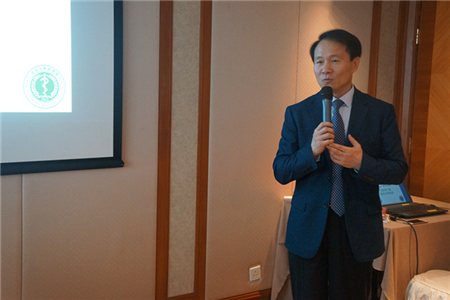 Apart from the session of "The New Silk Road to Health", there was another session titled "The Relocation of Health Profession". Almost 200 people attended the meeting from medical schools from all over the world.
  During his visit in Hong Kong, Zhan Qimin met cordially with PKUHSC alumni in Hong Kong and Macau. On the afternoon of December 17, about 30 alumni from this area came to the meeting.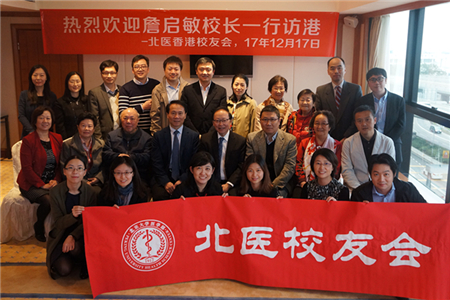 Wu Lishan, Director of PKUHSC Hong Kong Alumni Association, and Liu Xiaohui, Chairman of PKUHSC Macau Alumni Association made speeches respectively on behalf of alumni in these regions. They expressed gratitude toward Alma Mater for the constant concern and support. The alumni associations in Hong Kong and Macau will continue to organize various activities to unite and serve alumni and facilitate the development of Alma Mater.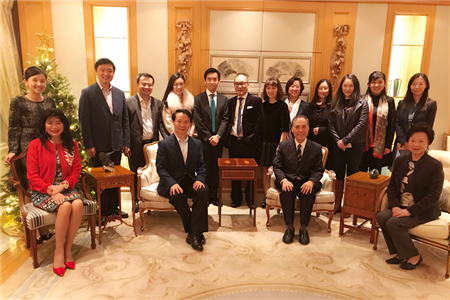 Written by: Lang Lang
  Edited by: Liu Xin
  Source: Office of International Cooperation, Alumni Association
TOP