Home» News&Events» News» Peking University Third Hospital Hosts International Forum on Surgical Treatment of Heart Failure
Peking University Third Hospital Hosts International Forum on Surgical Treatment of Heart Failure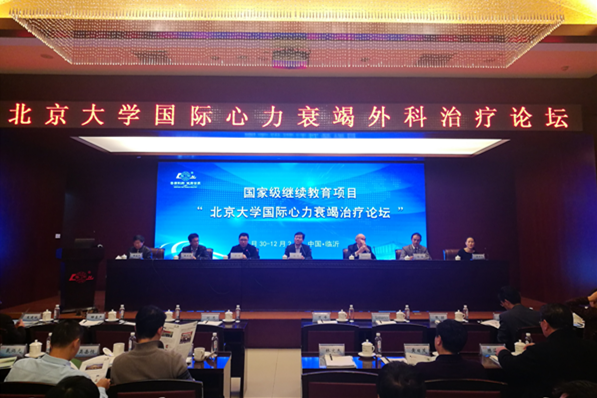 The 2017 Peking University International Forum on Surgical Treatment of Heart Failure was convened in Beijing on December 1. The theme of this year's forum was "Inauguration of China's Artificial Heart Project", and topics discussed on the forum included mechanical circulatory support, medications, interpretation of the latest guidelines, ethical issues, mechanical model, and cases worth noting. This two-day event was attended by nearly 200 people.
  In his opening remarks, Chair of the forum, Dr. Wan Feng of the Peking University Third Hospital (PUTH), said China's indigenous axial flow pump project had successfully passed animal test and was about to start clinical trial. He expressed willingness to collaborate in this field to advance clinical application of artificial heart in the treatment of heart failure.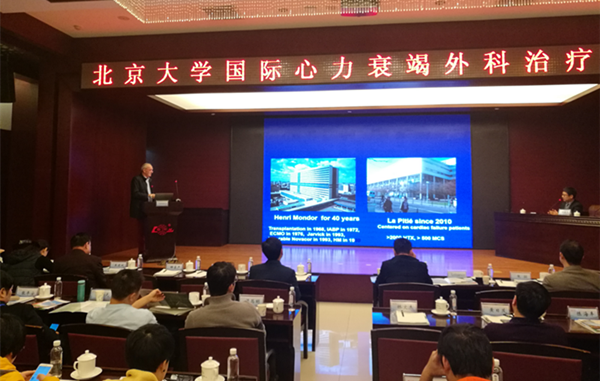 As a special program of this forum, a team from the PUTH-affiliated Yanqing Hospital briefed the audience on the care for heart failure at primary care facilities, indicating a promising prospect for artificial heart.
  Also at the forum was Prof. Daniel Loisance of Paris University. He is member of the French Academy of Sciences.
  Written by: Fan Xiaofei
  Edited by: Liu Xin
  Source: Peking University Third Hospital
TOP