Home» News&Events» News» PKUHSC Delegation visits the University of Manchester (UoM) and King's College London(KCL)
PKUHSC Delegation visits the University of Manchester (UoM) and King's College London(KCL)
  From November 20th to 23rd, 2017, a medical delegation team led by Zhan Qimin, vice president of Peking University (PKU) and president of Peking University Health Science Center (PKUHSC), visited the University of Manchester (UoM) and King's College London (KCL).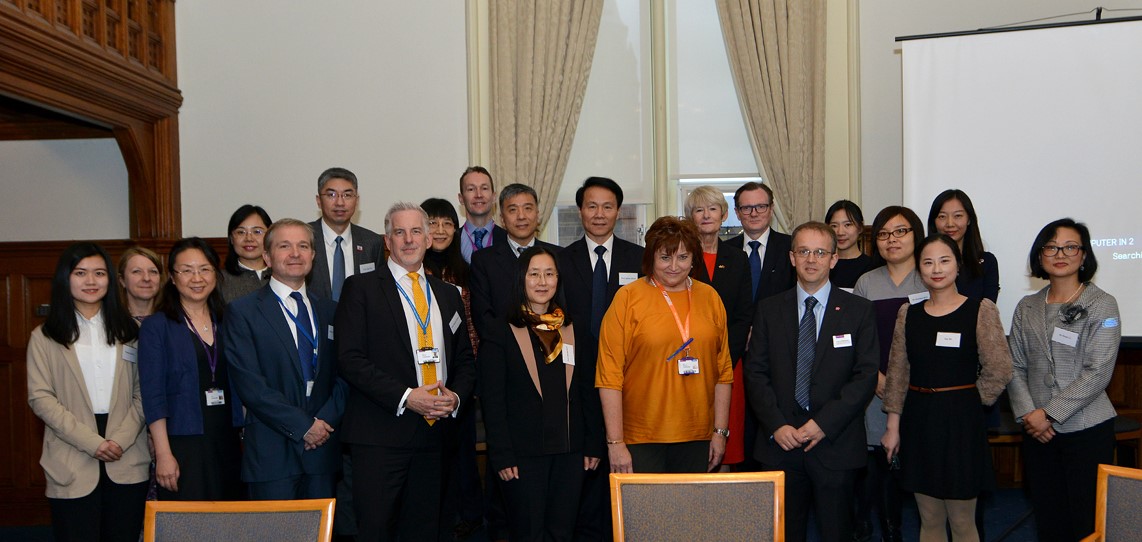 During the visit to UoM on the morning of the 20th , a round-table meeting was held to review the existing cooperation and explore the development and planning of "PKUHSC-UoM Joint Center for Genomic Medicine. Both sides also expressed the hope to extend the cooperation to other fields through further exchanges and talks .
  On the 20th afternoon and 21st , the two sides held a joint seminar on genomics of UoM and PKUHSC. 9 experts from China and Britain made academic reports on topics related to education and training, scientific research and clinical services in both precision medicine and genomics. After that, the PKUHSC delegation team visited UoM genomics Center.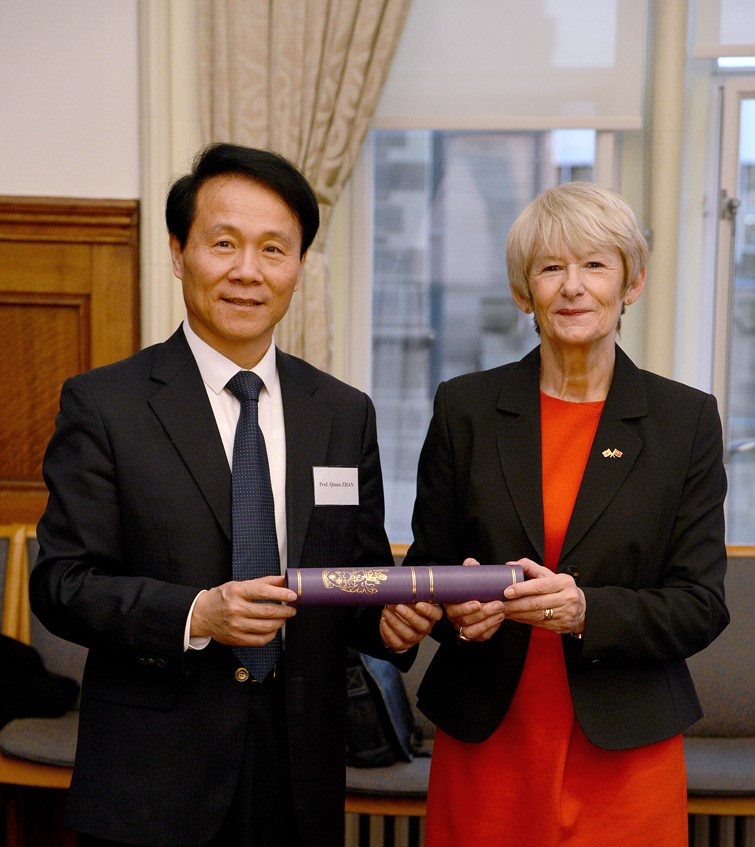 It is understood that PKUHSC and UoM have long maintained a friendly cooperation and exchange relationship in the field of medical genetics. The two sides held two Sino-UK International training classes for clinical genomics in 2016 and 2017 respectively. This is the first long schooling training course on clinical genomics in China, jointly set up through Sino-UK cooperation. Professional accreditation from UoM will be obtained upon completion of the training course.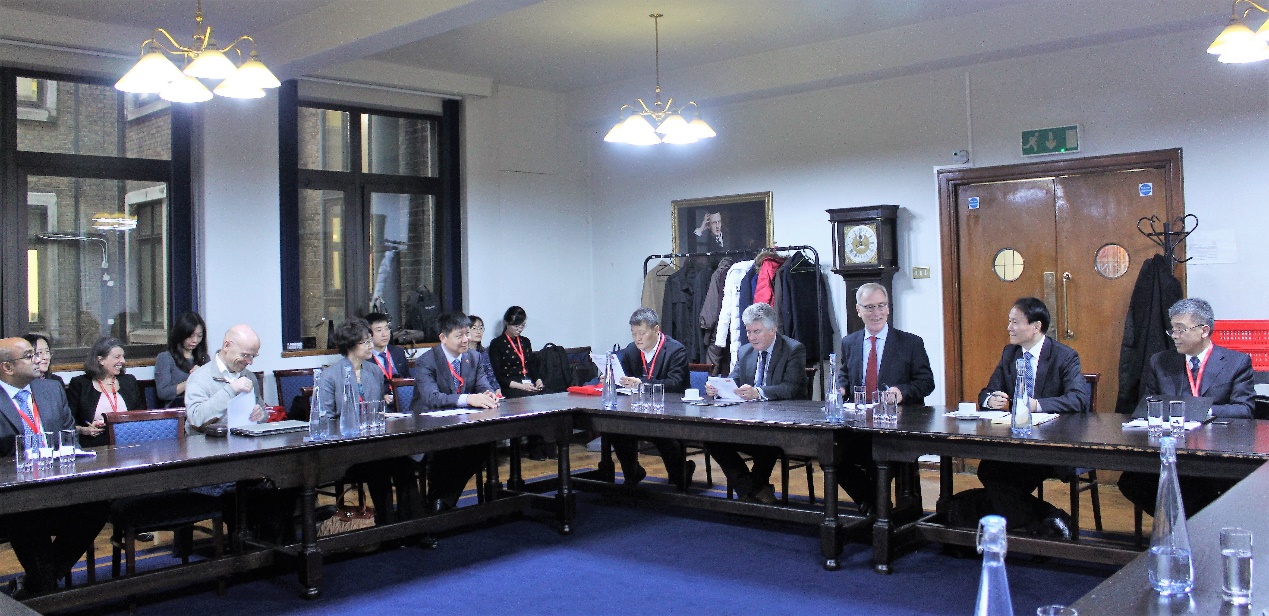 On the 22nd, PKUHSC delegation visited King's College London (KCL). During the visit, the two sides held a board meeting of the PKUHSC-KCL Joint Institute for Medical Research. SUN Qiudan, director of PKUHSC Office of International Cooperation and Tania Lima, director of KCL International Office, made progress reports about the Joint Institute. Board members of both sides conducted heated discussions on topics related to structure adjustment, project progress, future strategic planning and new cooperation areas of the Joint Institute.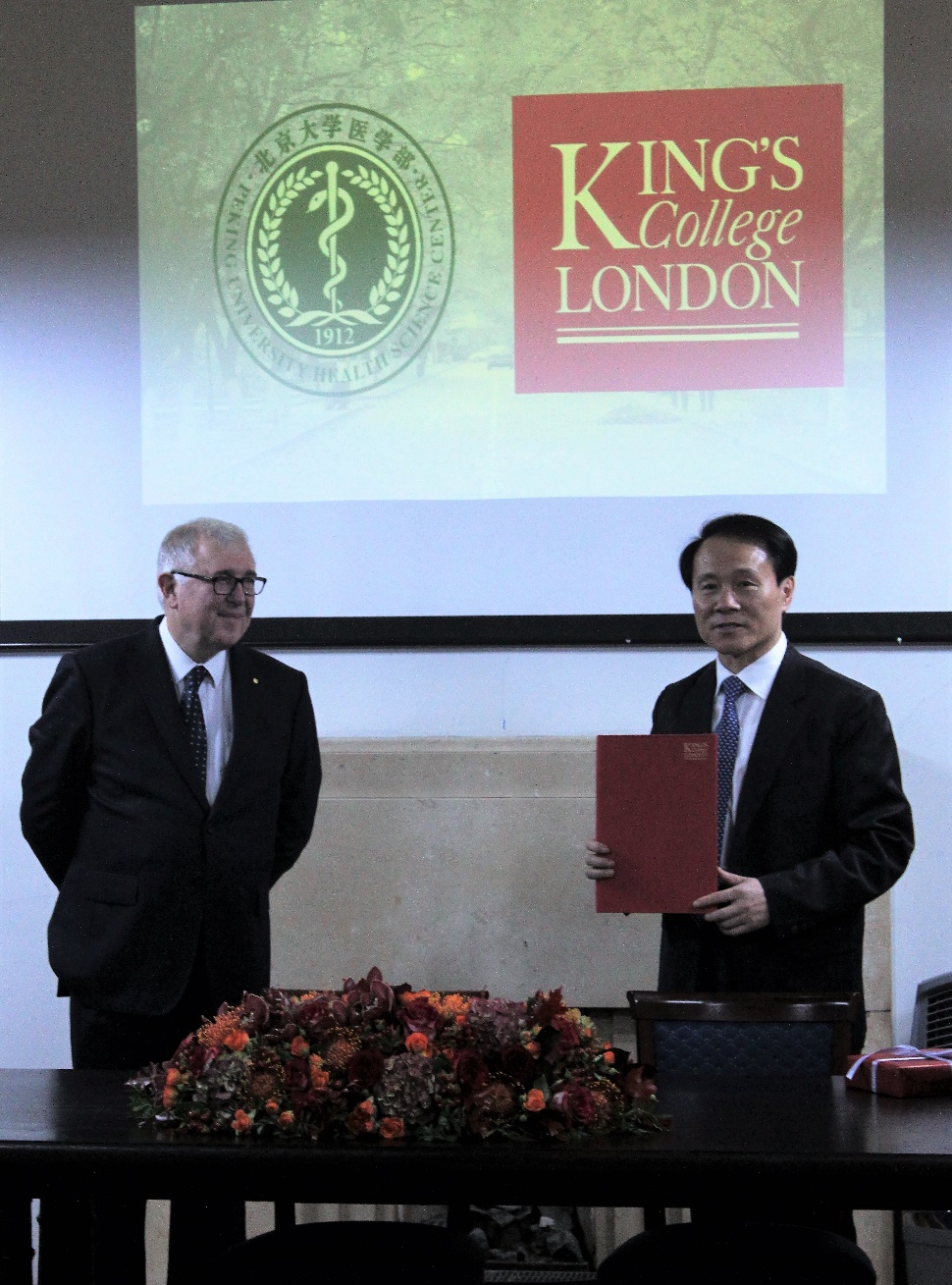 On the 22nd afternoon and 23rd , the two sides held a seminar on joint research projects between KCL and PKUHSC. Vice president Zhan Qimin delivered a speech entitled "Race to Cancer Precision Medicine". The seminar consisted of four sessions, including stomatology, mental health, cancer and cardiovascular disease. 12 experts from the two sides made academic reports on their projects and research areas.
  It is understood that PKUHSC and KCL have had many years of cooperation. The two sides have established four cooperation areas: cancer, stomatology, cardiovascular disease and mental health.
  Written by: WU Zhaoxia
  Edited by:Liu Xin
TOP