Home» News&Events» News» Orthopaedic Department of PKU Third Hospital Holds Peking University Orthopaedic Forum and PKU-Harvard Spine Surgery Symposium
Orthopaedic Department of PKU Third Hospital Holds Peking University Orthopaedic Forum and PKU-Harvard Spine Surgery Symposium
  From November 3 to 5, the Peking University Orthopaedic Forum and PKU-Harvard Spine Surgery Symposium, co-hosted by PKU Third Hospital and Chinese Journal of Spine and Spinal Cord and co-sponsored by PKU First Hospital and PKU People's Hospital, had a grand opening at the Beijing International Convention Center. More than eighty experts from home and abroad gave lectures and over a thousand orthopaedic professionals attended the convention.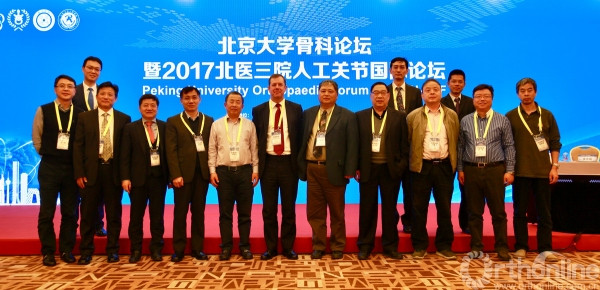 After the opening ceremony, seven renowned experts in orthopaedics from home and abroad delivered keynote speeches respectively. And they are Prof Wang Yan from Chinese PLA General Hospital, Prof Ao Yingfang, Director of Institute of Sports Medicine of PKU Third Hospital, Prof Kirkham B. Wood from USA, Prof Wang Kunzheng from the Second Affiliated Hospital of Xi'an Jiaotong University, Prof Jiang Baoguo from PKU People's Hospital, Prof Tang Peifu, President of Orthopaedic Hospital of Chinese PLA General Hospital, and Prof Cao Li from the First Affiliated Hospital of Xinjiang Medical University.
  Besides the plenary session, the convention set up three symposiums on spine (PKU-Harvard Spine Surgery Symposium), joint (2017 PKU Third Hospital International Symposium of Artificial Joints), and trauma (the Fourth PKU Third Hospital Trauma Symposium). Experts in these three fields gave speeches and discussed cases. They investigated and explored the new ideas and new developments in spine surgery, joint surgery and trauma surgery.
  At the forum was established AO (Association for the Study of Internal Fixation) Trauma Beijing Commission.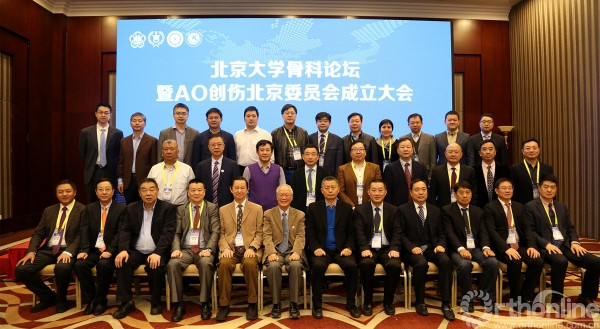 Written by: Lang Lang
  Edited by:Liu Xin
  Source: PKU Third Hospital
TOP